Why is TikTok launching its music distribution platform?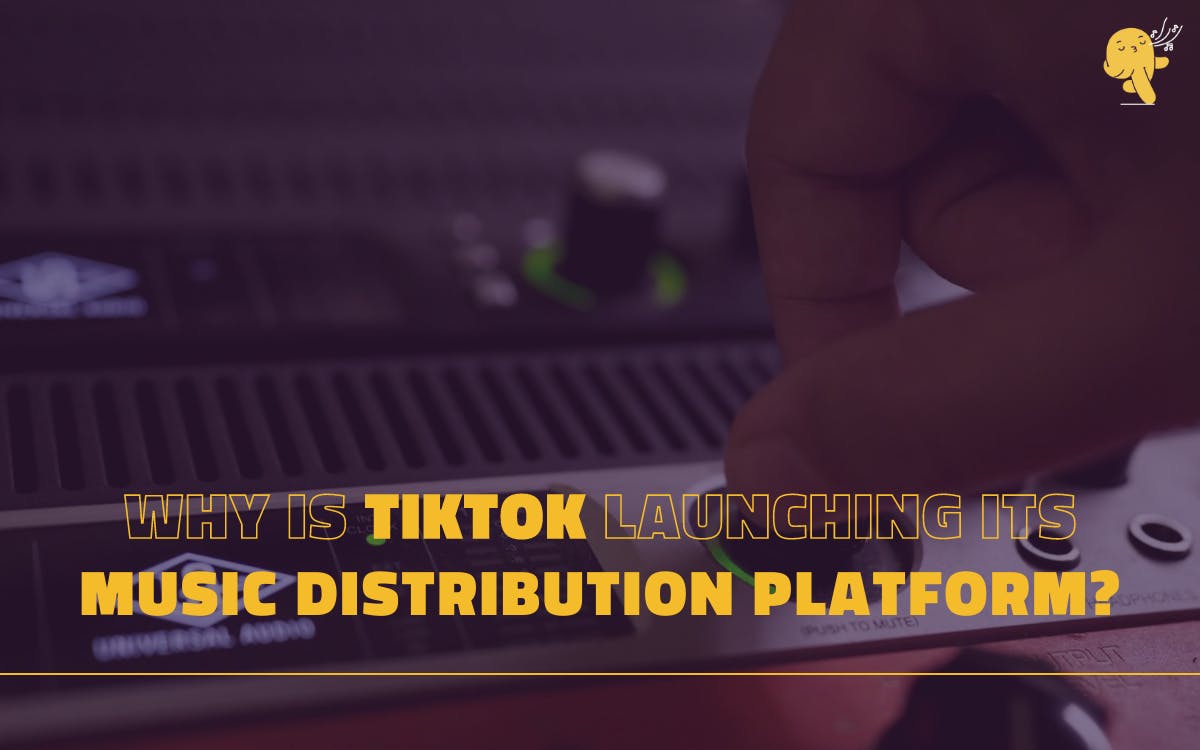 In the music industry, TikTok is one of the most important social media platforms: many artists have seen their careers take off thanks to this social, and there are countless tracks that have been discovered through this platform. The numbers speak for themselves: in 2021, for example, 175 songs reached the top of the Billboard USA chart thanks to TikTok.
For example, the song "Hrs and Hrs" by Muni Long: now included in the Billboard Hot 100, the track owes its success to TikTok that made it viral! The track of the rapper has reached nearly 1.7 million creations on the social, and made her win a Grammy for best R&B performance.
To promote her music, Muni Long uses SoundOn, the distribution and promotion platform of TikTok. But why did the social media decide to launch this platform?
What is SoundOn?
SoundOn allows artists to distribute their music on TikTok and its partners like Resso (a music streaming application owned by TikTok's head company, ByteDance), on social platforms like Facebook and Instagram, but also on streaming platforms, including Spotify, Deezer, Apple Music, and many others. This is good news for artists, because in addition to offering a wide range of DSPs, there are no distribution fees on the platform! TikTok promises to pay artists 100% of their royalties in the first year, and then 90% in subsequent years. 
But what is the real added value of SoundOn? The platform says that when a track is released through the platform, it will be pushed to TikTok creators in order to invite them to create content with it. Since TikTok content creators are one of the main reasons why some tracks become hits, this initiative allows artists to reach more people and to have more chances to see their track being included in trends. An aspect that would seem to benefit emerging artists, who would have the opportunity here to expand their audience and fanbase more easily. 
In order to monitor the KPIs of these operations and analyze their effectiveness, SoundOn also offers several marketing tools such as access to audience insights and direct access to the TikTok songs tab, which is linked to the artist's profile on the social.
Why launch SoundOn?
TikTok's investment in the music industry was inevitable: for the past several years, we've seen tracks becoming top hits, boosting artists' career and even helping them win awards. 
But in reality, this step towards the music industry is an idea that is not new. In fact, if we analyze the relationship between TikTok and the music industry, we realize that this monetization strategy started a few years ago with several operations.
TikTok's head company, ByteDance, had already created Resso, its own music streaming service, in early 2020 to compete with the already existing streaming platforms. Then, the same year, TikTok signed a collaboration with UnitedMasters: the first music distribution platform for independent artists became the first distribution platform to be integrated into TikTok.
Launching its own distribution platform after gradually entering the music industry was obvious.
In the end, the initiative to create SoundOn is simply a move for the social platform to become independent, but it also represents a threat to music streaming services such as Spotify, Tidal or Apple Music because of the gap in royalty payments to artists. That's precisely the whole point of creating the platform: since TikTok is one of the biggest promotional drivers in the music industry today, creating SoundOn allows the social media to give artists access to tools that benefit them, and thus a complete platform specifically designed for TikTok use.
Despite a saturated market of distribution platforms, this remains an interesting strategy depending on how TikTok will choose to develop the platform. In any case, we can see here that TikTok aims to show itself as a real actor in the music industry today, and not just as a content creation platform. 
SoundOn is currently in beta testing and is only available in the US, UK, Brazil and Indonesia. The platform will continue to be developed to see itself available in other countries over time.
So, will SoundOn succeed in creating its place in the distribution platforms market? To be continued...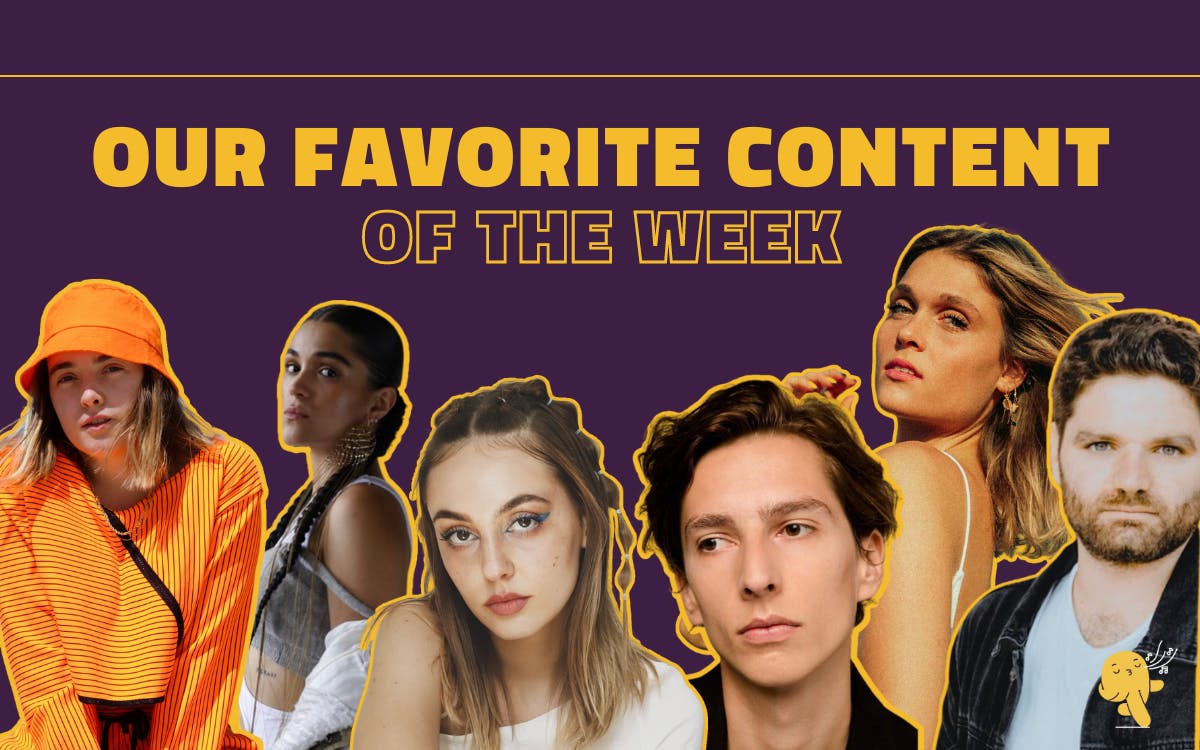 Content
Favorite content of the week #3
Myra Actress, singer and composer, Myra is a complete artist. Her new track "Sur le cœur" bewitches us and gives us a glimpse of her next EP coming out in February. With her velvet voice, Myra puts forward an intriguing universe, at the border of soul and urban pop.  Anaïs & Blowsom With "Love! love! love!", Anaïs and Blowsom deliver a new track with an effortless and playful vibe. Their two voices take us into a pop universe of their own. The music video associated only supports the touch of softness that hovers through this track.  Birrd Birrd is an artist whose music oscillates between techno, melodic house and downtempo. With "Wheels", he makes us travel with both a dreamy and bewitching melody, but also a music video taking us to his origins that inspire him: Normandy. Florence Arman Well known on the international pop scene, Florence Arman delivers something very personal with her new song "Hello Florence, How Are You?". Author, composer and interpreter, she expresses her emotions: problems of inspiration, mental load... Florence Arman immerses us in the depths of her feelings, and it works. Ambre Sls Coming from her next album released at the end of January, Ambre Sls' new track "Je m'en irai" preaches her independence. Through this new song, she shows her determination and reflects with perfection the universe of her future project. Between french song variety and urban pop, we already know that she is full of surprises.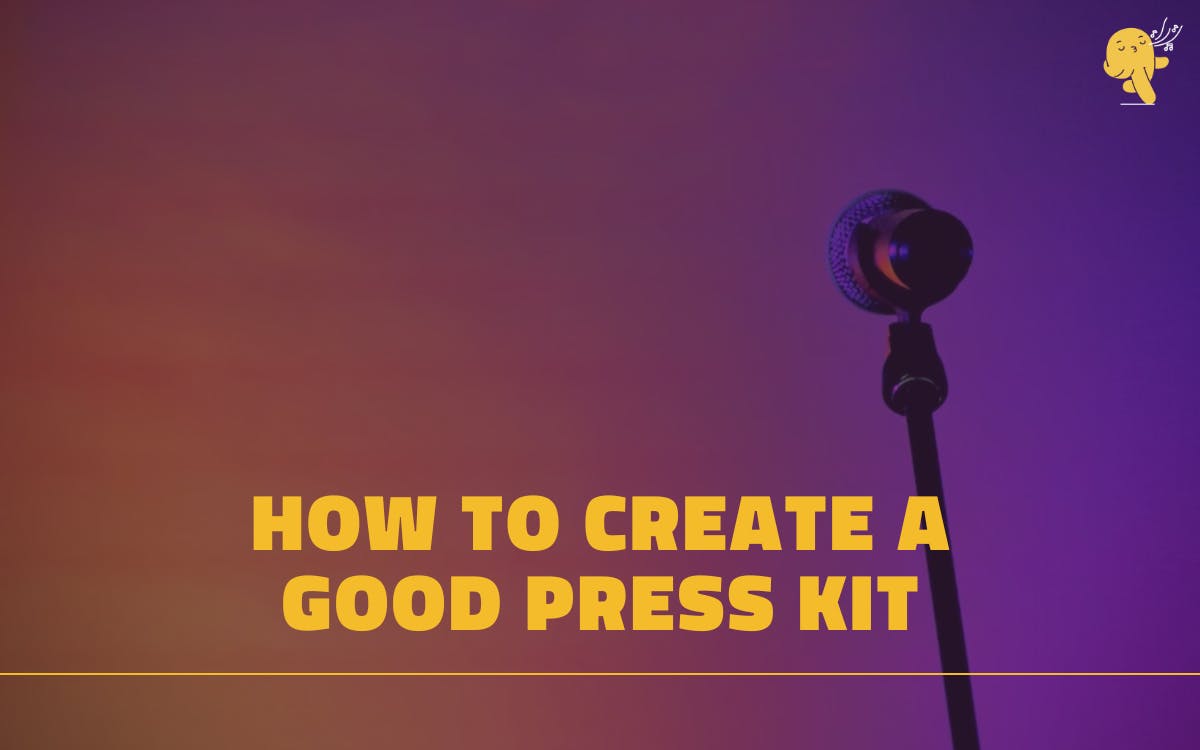 Content
How to create a press kit
What is an Electronic Press Kit and what it is all about As you begin to get organised and prepare to promote yourself, it's important to consider everything you'll need to put together and where it will all live online. Your electronic press kit provides a central location with all of your assets like images, music files, bio and more for members of the media (editors, bloggers, radio program directors, venue talent buyers, etc.) to quickly access. It should include the following: Redact and publish your Bio & Pitch No one needs a big paragraph, but there are some crucial elements to write a smart and effective Bio . If you're releasing a new track you'll probably need to redact a pitch to present the music it's intentions and the little story behind learn more here Include some previous Press Quotes If you've been featured somewhere online or in print, include any positive quotes. If not, no worries – that's why creating a Press Kit ;) Upload a Press Pics deck Professional-looking photography doesn't have to be unaffordable, and it goes a long way. Provide a link to hi-res photos for writers and editors to use. To do so think Google Drive, Dropbox, or even Disco. If you Worked with a photographer remember to include photo credit info. Upload a Social Assets Deck Nowadays promotion take place a lot on social medias, to maximise the possibilities of sharing dont forget to include a folder with some story or feed extract (video still the best) that micro influencers or new social press medias can share the release easily. You can learn more about How to create good social assets here. Create an external-link and data sheet Everyone has different prefered streaming platform or social media. To avoid any problems regarding the links to listen to your music the best il to create a sheet with all of your links Also Include your Y2M link to get more Intercations. Learn how to create one here Now that we're in 2022 Datas are more than a big topic in the music business so make sure you're including them into the sheet. Use bitly to keep an eye on your click and redirections Here Is an easy copy past template to create your Link sheet (Just replace the links) ___ PRESSKIT LINKS EPK: http://bit.ly/EPK-ArtistName Press pictures: http://bit.ly/PICS-ArtistName Wording/Bio: http://bit.ly/BIO-ArtistName YouTube Video: YouTube or Vimeo Unlisted link Audio (demo): Soundcloud or Disco Private link ___ SOCIAL LINKS & DATA Last release : Y2M link YouTube : https://www.youtube.com/channel/ArtistName Facebook : https://www.facebook.com/ArtistName Instagram : https://instagram.com/ArtistName Twitter : https://twitter.com/ArtistName ___ LAST 28 DAYS PROGRESSION ● Facebook:   353.4k (+ 0.2%) ● Instagram: 135.8k (+2.1%) ● Spotify: 198.4k (+2.4%) ● YouTube: 276.4k (+1.7%) ● Deezer: 255.9k (+1.9%) ● Twitter: 223.3k (+0.1%) Organisation is the key Last but not least: Once you have everything in hand, all you need to do is create a nice, organised press kit on Google drive or Dropbox. Keep in mind that redactors and medias receive hundreds of mails a day. If you want to stand out, make sure your folder is perfectly readable and follows a clear structure: 📂 ARTIST NAME - TRACK NAME - EPK ↳ 📝 Links & Data Sheet ↳ 📂 Bio & Pitch  ↳ Bio ↳ Pitch + Press Quote ↳ 📂 Press Pics ↳ ARTISTNAME-by ©PhotographName 01 ↳ ARTISTNAME-by ©PhotographName 02 ↳ ARTISTNAME-by ©PhotographName 03 ↳ ARTISTNAME-by ©PhotographName 04 ↳ 📂 Social Assets ↳ ARTISTNAME&TRACK-STORY01 ↳ ARTISTNAME&TRACK-STORY02 ↳ ARTISTNAME&TRACK-FEED01 ↳ ARTISTNAME&TRACK-FEED02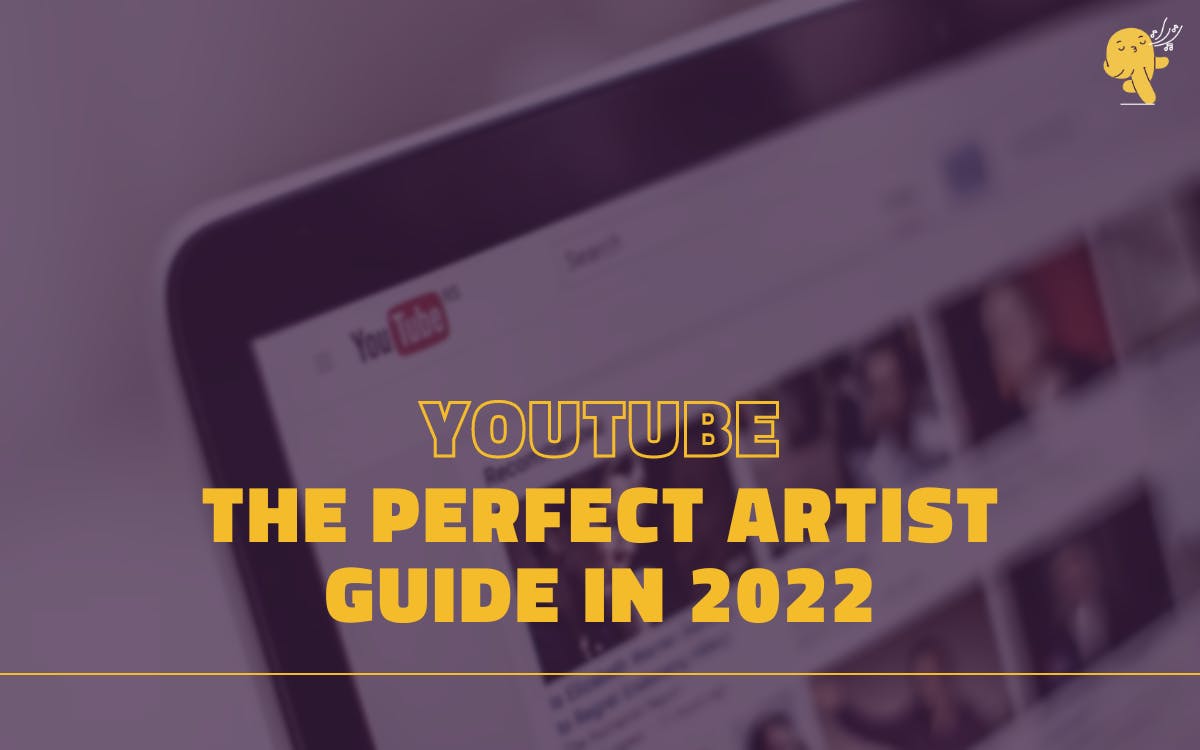 Social Media
YouTube : The perfect artist guide in 2022
With two billion registered monthly users, YouTube is beyond a video platform – It's a space for community, a place to discover (second largest search engine right after Google), and one of the greatest marketing tools. Ensuring your YouTube channel is optimised in every aspect is critical to its overall growth. To make sure you have all the tools necessary, The Orchard has this year's YouTube Best Practices so you're equipped for success! 1. Channel branding For some peeps your channel will be the first thing they will see from you. It's all about the visuals. Create customised, visually compelling, and relevant channel art to establish your brand. The banner is YouTube's billboard for information. It should reflect recent release(s), upcoming tours.. make the audience feel like they're connecting with a personality, not just a brand. The banner should be updated often and be compatible on both desktop and mobile. (here is a psd of sizes.) The profile picture should also be aligned with the banner and be clear. Links in addition to the visuals, it's imperative to include up to five links on the channel. These links can point to an official website, social media profiles, spotify etc... Any other links should be added to the channel description. Recommended formats : *PSD LINK* Icon: JPG, GIF, BMP, or PNG file (no animated GIFs); 800 x 800 px image (recommended); Banner: 2560 x 1440 px image is recommended. File size should be 6MB or smaller. 2. Channel layout Just like the branding, the overall organisation and layout aids in solidifying the channel. A channel trailer is an elevator pitch to potential subscribers. It's featured first on the channel and auto-plays, so it needs to hook the viewer. Subscribed view is for returning and already subscribed users. A new release or playlist, or a top playlist is recommended. Unsubscribed view is for new users. An intro to the channel or the most popular video is recommended. Playlists are a great way to keep the audience within the channel. On top of organising the content, playlists increase watch-time and creates another opportunity to appear in search results and Suggested Videos. 3. Channel description SEO runs the world. As you're navigating channel optimisation, keep in mind the power of YouTube's search. Channel descriptions should be added in two places: the "About" tab and "Artist Center" in the creator studio. YouTube uses the "About" tab to populate SEO; adding a detailed bio and description with key terms assists. Include the artist's most popular songs, album names, genres, labels, locations... The Artist Center tab in Creator Studio, add pictures and a biography to the About tab as well as the YouTube Music app. It's important to keep the branding across platforms. Channel tags help surface the channel in YouTube search and in other algorithms, such as Google. For example, add the year, common misspellings of popular song titles or albums or names, genres, song titles, albums, geography. Featured channels in the "Channels" tab to promote other content and drive traffic between two channels or artists in a label for example. Custom URL allows fans to easily find and remember your channel. It should be something clear and memorable such as ArtistName, ArtistOfficial... We recommend using the same handle as other social platforms such as Instagram, Facebook, Twitter... 4. Video optimization Each video has its own SEO opportunity outside of the actual channel. Through proper video titles, descriptions, and tags, you can ensure that the right audience is being targeted. Video titles give viewers a sense of what to expect from a video whether it be an Official Audio, Music Video, Lyric Video, Behind The Scenes, Live Interview, etc. For artists, be sure to include the name of the artist and the title of the track. If there are multiple or featured artists, you can also mention them with "@" symbol. Video descriptions are another way YouTube is able to utilise SEO. In short, the descriptions really help viewers find your videos. Make sure all of the important information is showcased in the first two sentences of the description. Description, include links to subscribe, point to all social platforms, link to other videos or playlists, any purchase links (merch/song/album) and lyrics. This comes into play when users can't remember the title of the song so they search by lyric. Ending hashtags without spaces : At the end of the video the first three hashtags appear below the video and above the video title. Use hashtags that are a part of a larger searches, such as "#NewMusic, #Artist, #Album, #Genre, #Event" Video tags help in targeting the right audience. In this case, the more the merrier. Add more tags to videos as long as they remain relevant to the video (500 character limit). You can include a mix of general and specific tags to accurately describe each video. This can be : Artist name or different variations of it, title of the song, easily misspelled words that people may be searching for, lyrics of the song, the year, albums, genre, geography, new music tags, the type of video, and more. 5. Video features Beyond the SEO optimisations, there are also features within the video that generate more engagement within the channel. The additional features available are cards, end screens, watermarks, subtitles, and merch shelf. Cards allow you to link up to five different card types – this can include other videos, merch, streaming, donation sites, tour tickets, playlists, and more. The card button appears as the "i" in the top right hand corner throughout the video. Adding end-screens to videos helps curate and lengthen a viewer's watch session. Here you can add a subscribe link or link to other videos and playlists. Make sure to keep these updated to push to relevant and/or priority content. Branding watermarks button sits on the lower right hand corner of each video and when scrolled over, allows the user to subscribe to the channel without leaving the video. Enabling subtitles/(CC) translations opens the content to a larger audience – including those who don't speak the language or would prefer to have the lyrics on the screen. Translations contribute to the overall metadata of the video. The merch shelf. Now eligible channels can promote their merch right below the description of videos and on the "Store" tab of the main channel. Thumbnails, you want to make the BEST first impression the moment they see your video, so make them count! Thumbnails should be bright and easy to see (not dark or blurry), with a clear picture of the artist or a striking image that's on-brand to grab the attention of potential fans. Always optimise for mobile — more than 70% of views come from mobile. 6. Video engagement Beyond its abilities to host content, YouTube has become a space for community and engaging with the audience. Like other social platforms, artists and labels alike can communicate directly with the fans in chats, the community tab, and more.. Community is YouTube's social feed. With the ability to post photos, GIFs, polls and text updates, it's a great way to directly engage with fans by giving them unique content and general updates. To foster a more connected fanbase, we recommend liking/replying to comments. Posting keeps the channel active in YouTube's algorithm, especially when the artist goes a length of time without posting, or before uploading new content. YouTube Premiere gives fans the opportunity to virtually gather together for a watch party at the time of launch. You can schedule a video upload and create a shareable watch page; stirring up buzz around the release with a countdown. You can also add some teaser before the launch, get creative. YouTube Live gives you a way to connect with new and old fans, creating a real time experience to engage with viewers directly (+ you can monetise your stream.) YouTube Stories, give fans a day-to-day updates, same as other stories the segment can be 15 seconds but expires after 7 days. YouTube Short, The 2021 new features, becoming the leading video format on the internet. Create short vertical videos from 30 seconds to 1 minute and be creative, share your improvisations, life moments, best recipes or the latest choreography of your music.