All
Content
Marketing
Social Media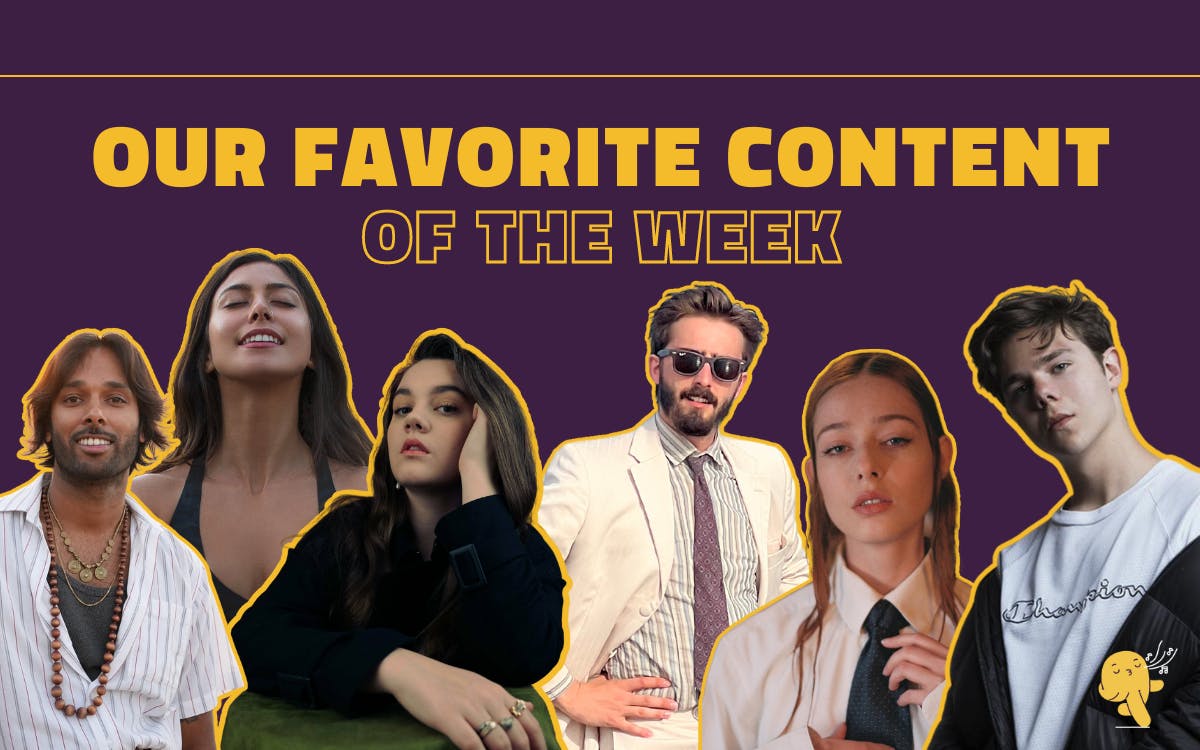 Content
Favorite content of the week #4
Eugénie - MTQ Author, composer and singer, Eugénie reveals her latest song MTQ, which she performs in French. In this new release, her powerful and intense voice expresses deep emotions: "Writing is like therapy for me". With a catchy melody, we are transported into her universe in a few seconds. Georges - In The Grid Georges introduces his new track with a release party on the theme of... bingo! Faithful to his universe, the artist reveals his new album Bingo Georges around which the lottery dominates. A music video shot in the middle of a bingo hall, a battle between the artist and the players, this is how In The Grid sets the tone.  2TH - J'ai des After having sold out La Maroquinerie (Paris) and with a concert next September at La Cigale (Paris), 2TH announces his upcoming new EP in the music video of his new single J'ai des. A special title since it is a real introspection on his journey. Woody - Can Somebody Tell Me It is with a so simple but so effective piano-voice that Woody takes us with her new song Can Somebody Tell Me.  At only 21 years old, her voice is nevertheless full of power and emotions. To be listened to without further delay! Un*Deux & Keilimei - Acid Rajina A bit of acid house, a producer nicknamed The Acid Guru and a yogist singer, these are the ingredients of the new track Acid Rajina, signed Un*Deux and Keilimei! The two artists show us in all simplicity an associated music video in which we can see them... just being themselves. A track to groove without holding back!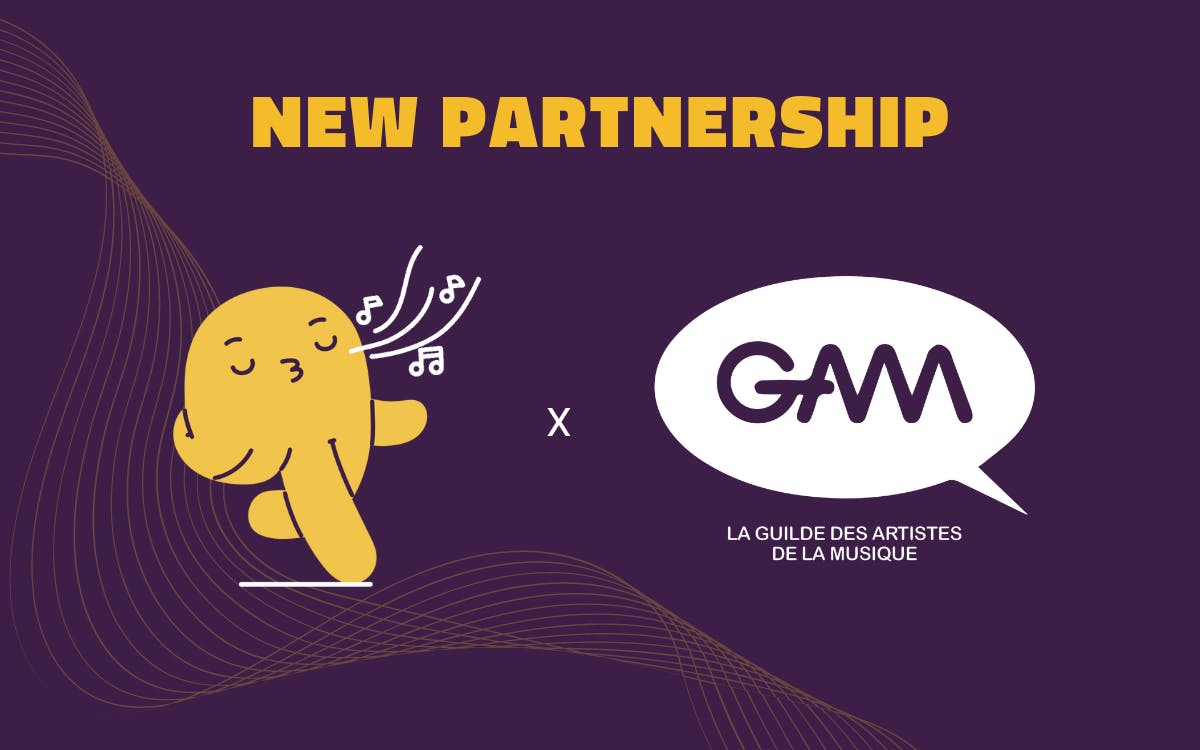 Marketing
Partnership - La GAM x Your Music Marketing
We are pleased to announce our partnership with La GAM! La Guilde des Artistes de la Musique is the French professional organization that federates authors, composers, performers and artist-entrepreneurs of all music genres. The association aims to influence the evolution of the music industry and digital technology in favor of artists to build a more virtuous and viable market for all. This includes raising the level of awareness of emerging artists in order for them to benefit from fairer and clearer contractual conditions from the beginning of their career.  Today, La GAM has more than 470 members.  From now on, Your Music Marketing allows all Artist-Members of La GAM to benefit from several advantages!  Among these :  A whole month free on our subscription plans A 25% discount on the first year's subscription Access to a Q&A session with our teams after the online workshop on the association's Discord server: "How to make relevant and ad-optimized content on Y2M?" It all starts here: https://lagam.org/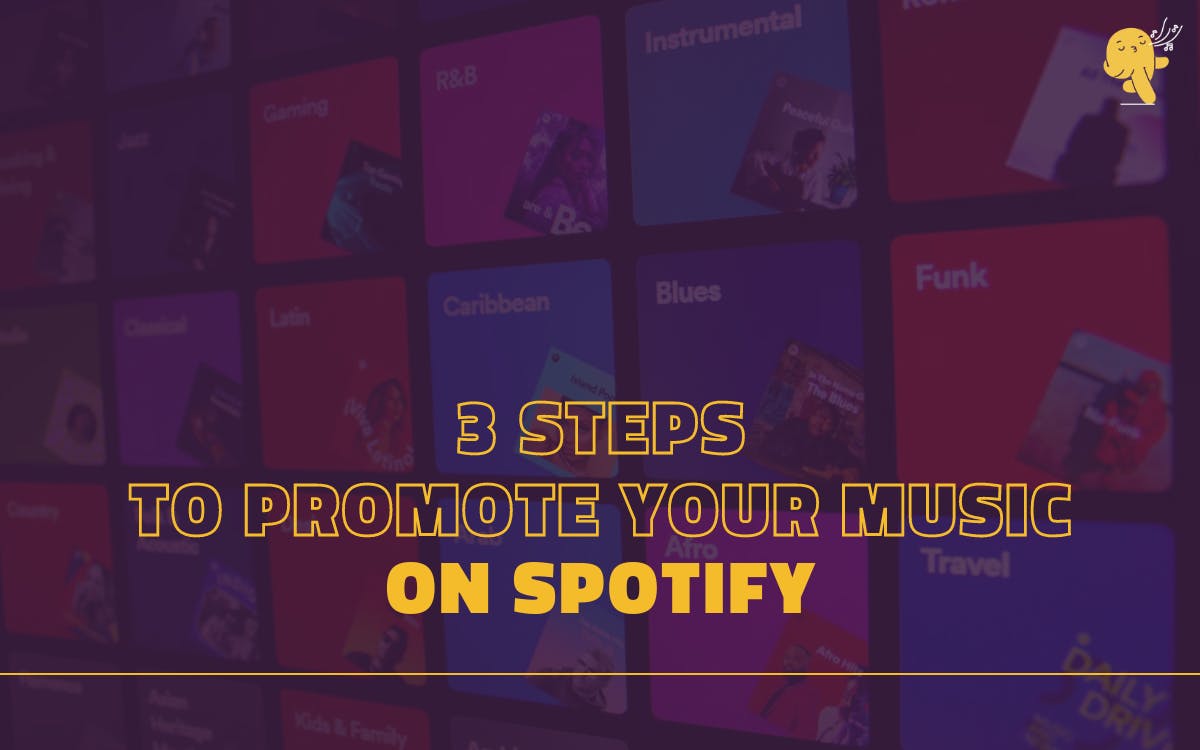 Marketing
3 steps to promote your music on Spotify
You just released a new track on Spotify and you don't know where to start to promote it? Here are some tips on how to increase your number of streams in only 3 steps! 1. Pitch your project on Spotify for Artists Spotify for Artists is the most artist-friendly tool on this streaming platform. It allows you to promote your music, analyze your stats, and also manage your artist profile. It's possible to pitch your song directly to Spotify playlist editors before it's released, so you can include it in a playlist dedicated to new releases, for example. In addition, the platform notifies your followers directly when a new track of yours is available. 2. Use a playlisting service Being included in a playlist will allow you to increase your audience: it's mostly thanks to playlists that we discover new music! Some playlists are followed by thousands (even millions) of people. Classified according to musical genres, the mood of the track, or the popularity of artists (top hits vs. indie discoveries), playlists allow listeners to have control over what kind of music is recommended to them.  To be featured in playlists, you can use a playlisting service like Groover, SubmitHub or Playlist Push for example. These platforms allow you to submit your song to a selection of playlist curators that match your music style. Of course, submitting your song to them won't guarantee you a place in their playlist, but it will increase your chances of appearing in one of them, and thus grow your audience and your number of streams. 3. Launch campaigns that convert into streams with Your Music Marketing What if you had the possibility to create a unique link to promote your music, a real business card of your latest release? With Your Music Marketing, it's possible! The application allows you to create a promotion campaign with a smartlink, called "Release Card". This "business card" of your track is fully customizable: you can add a personalized video, a bio, a link to your social media, but most of all, the link of your song on streaming platforms! This allows you to engage your fans directly, so that they can follow you or add your track to their playlists in just one click. The little extra? You can then retarget these listeners to convert them into fans! That's it! You are now holding all the cards. It's up to you!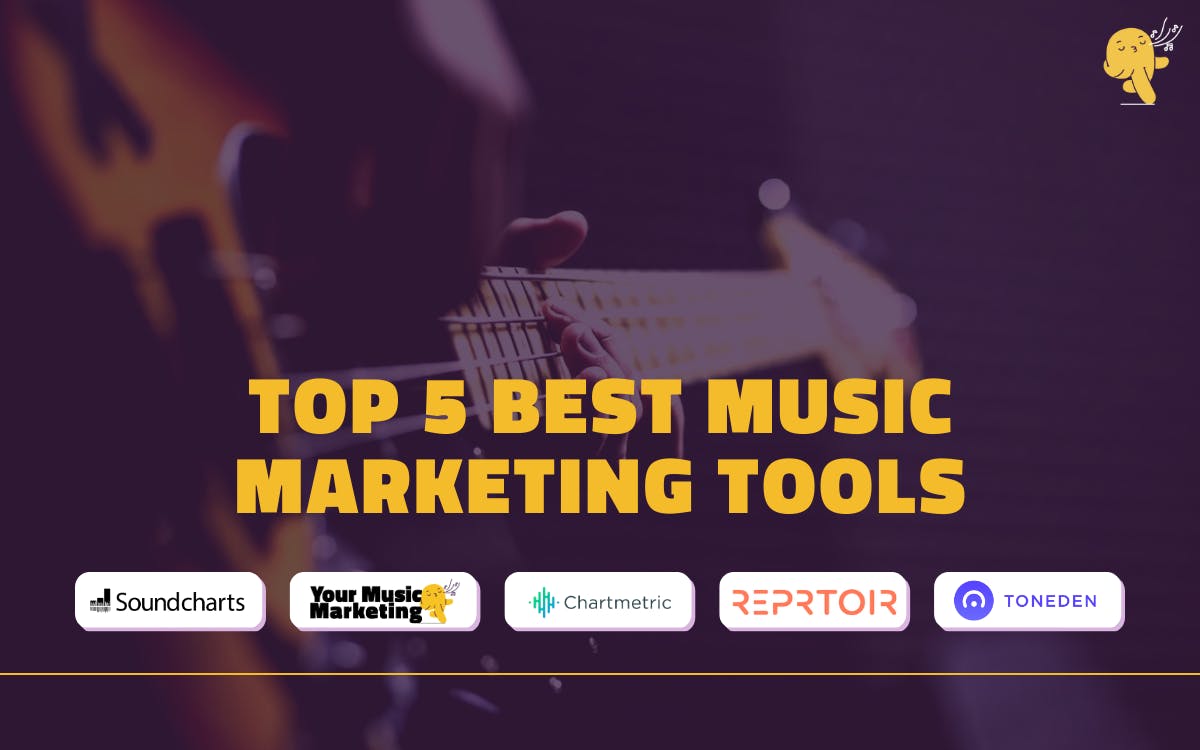 Marketing
Top 5 best music marketing tools
The music industry is constantly evolving, and new innovative tools are invented to simplify the actions of professionals of the sector. We have selected 5 marketing tools that will help you improve your strategy to promote your music! 1. Soundcharts Soundcharts allows you to gather all the essential data about your music on the same platform so that you can analyze it and develop your marketing strategy. You can check your evolution on social media, your performance in terms of number of streams or the impact of the playlists in which you are present on the popularity of your music. Soundcharts is also a monitoring tool! The platform gives you access to insights on the performance of millions of artists, the real-time evolution of top charts and top playlists, while detailing this data by region.  2. Your Music Marketing Your Music Marketing is a complete application for launching ads on social media. In fact, the platform centralizes 4 social media (Instagram, Facebook, YouTube and TikTok) and allows you to launch campaigns on them in just a few clicks. You can also create a unique link to promote your music, your latest release, or even your future events. Much easier to use than the Meta Business suite or Creator Studio, the application gives you the possibility to create audiences according to your music genre in order to reach the right people and thus grow your fanbase.  The results of your ads are accessible in real time and you can follow their impact on your number of streams and your social media. 3. Chartmetric Chartmetric allows you to have a global view on your number of streams on streaming platforms. The tool is very complete: you have access to an overview of your music, but also to detailed views per published track. You will be able to make reports more easily. Beyond the analytics aspect, Chartmetric can also be used as a monitoring tool! The tool gives you access to detailed statistics about regional charts, and trending playlists and radio stations. You also have the possibility to discover new artists that are similar to you in terms of audience. 4. Reprtoir Reprtoir is a data management tool for music professionals and labels. The tool allows you to store and manage your entire music catalog: you can filter your tracks with your own tags, create playlists to share internally, access real-time statistics about your streams, but also directly manage the assignment of royalties for your tracks. In addition, Reprtoir also offers a "Release Builder" feature for the distribution of your music, being directly associated with Believe Digital and The Orchard.  Basically, it's a complete tool for managing your music! 5. ToneDen ToneDen is a complete digital marketing platform that allows you to promote your music. The platform offers you to promote your latest release or your future events through social media campaigns, personalized landing pages, emailing campaigns or unique smartlinks. ToneDen integrates multiple platforms to launch campaigns, such as Facebook, Instagram, Spotify, Google, Mailchimp, Shopify and Eventbrite. Get started now! :)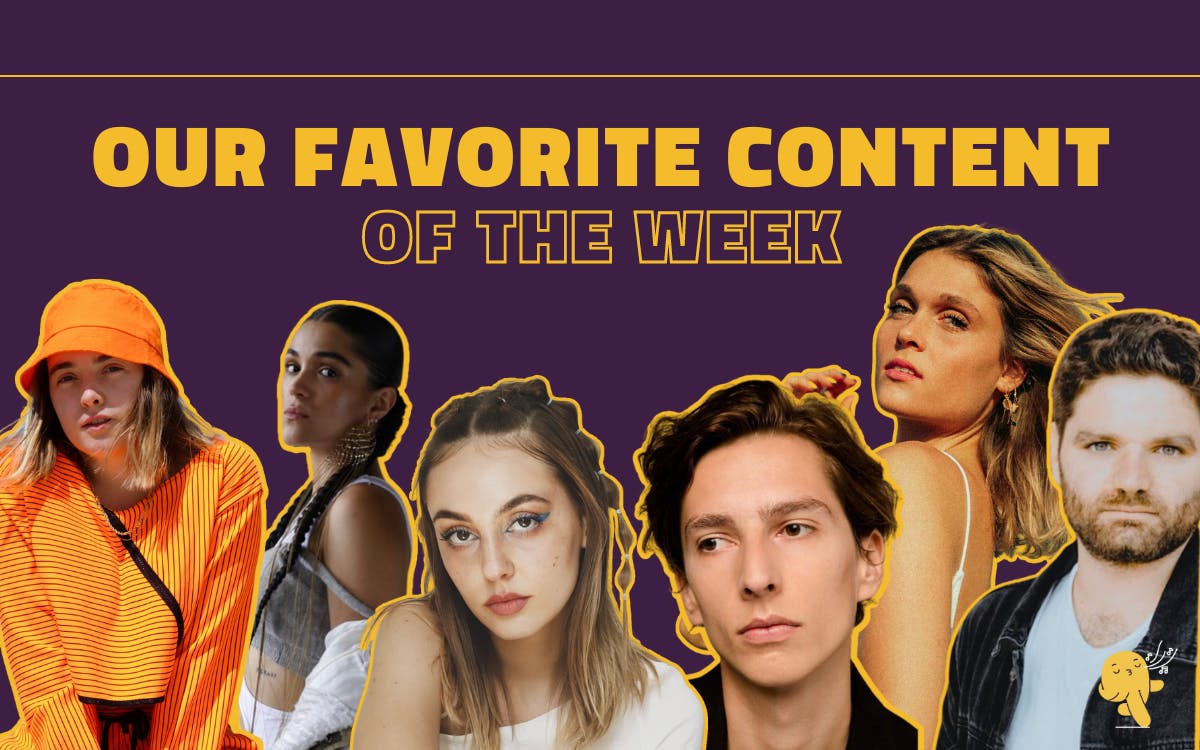 Content
Favorite content of the week #3
Myra Actress, singer and composer, Myra is a complete artist. Her new track "Sur le cœur" bewitches us and gives us a glimpse of her next EP coming out in February. With her velvet voice, Myra puts forward an intriguing universe, at the border of soul and urban pop.  Anaïs & Blowsom With "Love! love! love!", Anaïs and Blowsom deliver a new track with an effortless and playful vibe. Their two voices take us into a pop universe of their own. The music video associated only supports the touch of softness that hovers through this track.  Birrd Birrd is an artist whose music oscillates between techno, melodic house and downtempo. With "Wheels", he makes us travel with both a dreamy and bewitching melody, but also a music video taking us to his origins that inspire him: Normandy. Florence Arman Well known on the international pop scene, Florence Arman delivers something very personal with her new song "Hello Florence, How Are You?". Author, composer and interpreter, she expresses her emotions: problems of inspiration, mental load... Florence Arman immerses us in the depths of her feelings, and it works. Ambre Sls Coming from her next album released at the end of January, Ambre Sls' new track "Je m'en irai" preaches her independence. Through this new song, she shows her determination and reflects with perfection the universe of her future project. Between french song variety and urban pop, we already know that she is full of surprises.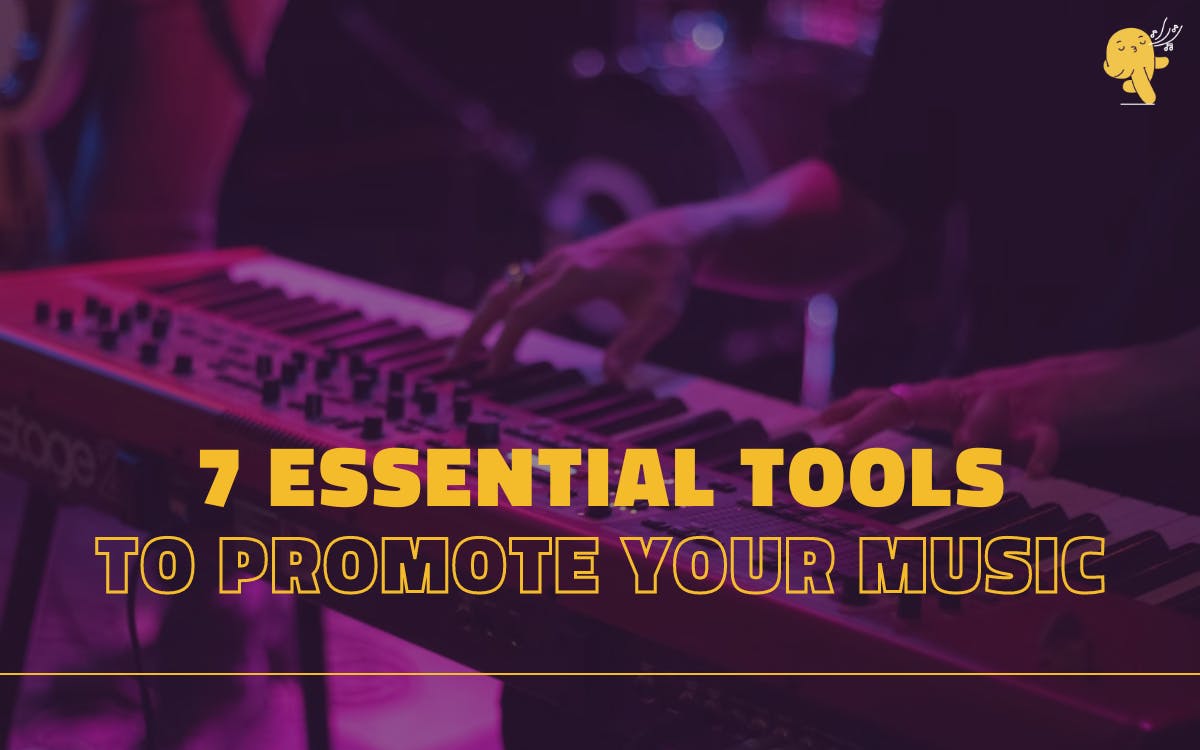 Marketing
7 essential tools to promote your music
Streaming platforms have completely changed the music industry and are now allowing every artist to promote their music and develop their musical career.  For independent artists, promoting your music is an important part of growing your audience! Here are the top essential tools to help you simplify this process and boost your career. 1. Chartmetric to analyze your results Chartmetric allows you to analyze data about your streams on different streaming platforms. You also have access to statistics concerning your social media. Beyond the data aspect, it is also a monitoring tool! You can see which playlists you could approach to integrate them, or which artists are similar to you in terms of audience. 2. Groover and Submithub to share your music with professionals  Groover allows you to send your tracks to media, radio stations and music industry professionals. This way you can get feedback on your music, in order to constantly improve it, but also make connections to get known and get opportunities! Like Groover, SubmitHub is also a platform for you to share your music with others in the music industry. Here you can submit your tracks to bloggers, playlist curators or even influential YouTube channels. This will allow you to have them discover your projects and make yourself known. 3. Your Music Marketing to boost your content  Your Music Marketing is an app that allows you to launch advertising campaigns on Tiktok, YouTube, Instagram & Facebook, based on your music genre. The campaigns are optimized by algorithms, the results are accessible in real time and it is possible to follow the impact of the campaigns on your streams and social media. This will help you to grow an engaged audience. 4. Spotify for Artists to manage your artist profile Spotify is the leading music streaming platform. Spotify for Artists allows you to upload your music and access data about your tracks: playlist additions, number of streams, number of followers... You can also update your artist profile to match your branding. 5. Buffer to set up your communication plan Buffer is a social media management tool. The platform allows you to schedule posts by creating an editorial calendar and choosing the best time to post, according to the actions of your followers. In addition, you can also access statistics to analyze the performance of your posts. 6. Canva to create your content Canva is a graphic design platform easier to use than the Adobe suite, which will allow you to create communication materials. Flyers, posters, logo, thumbnails, promotional visuals, templates for social media... All formats are possible! Most of the platform's features are free, but you can also get the paid offer to have even more possibilities in your creations. And… that's it! You're all set with the right tools to boost your career and grow your audience. So… ready to go? :)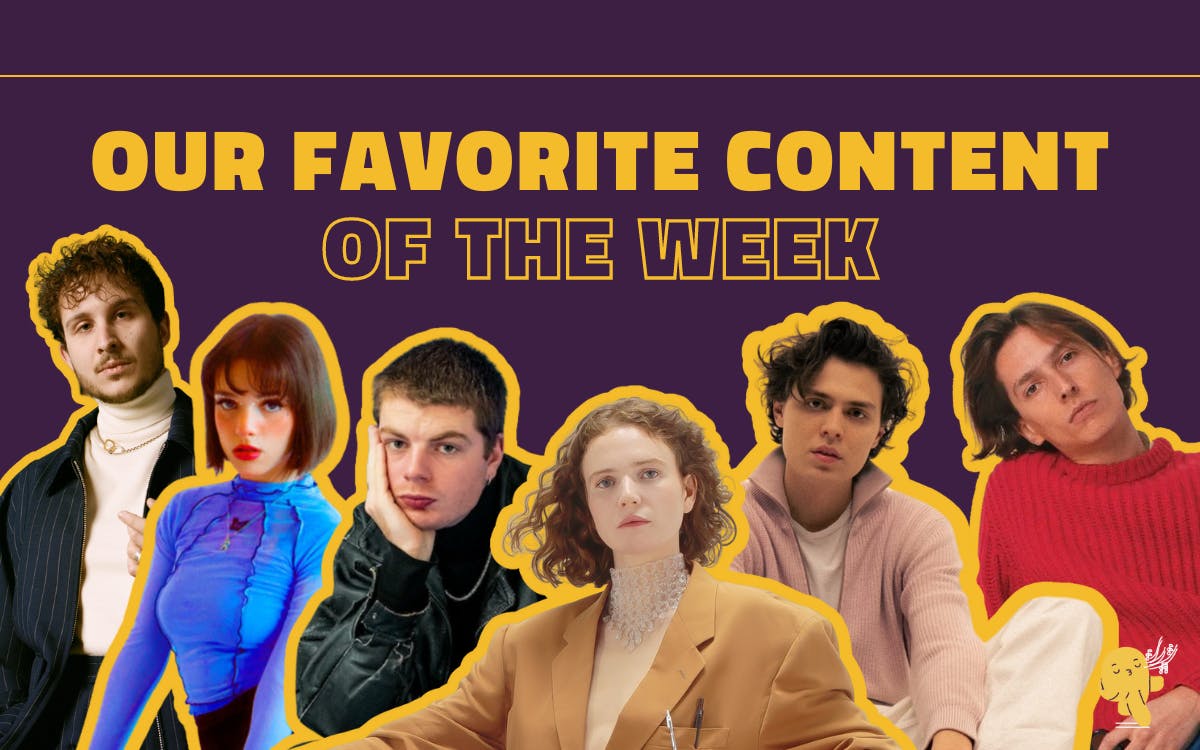 Content
Favorite content of the week #2
1. Blowsom & Luke Noa Blowsom is a French artist with disco-funk and rock influences, and a universe that is both electro and retro. Through his music, he seeks above all to produce something catchy and to awaken real emotions in his listeners so that they find themselves in it. True to himself, he does not care about trends, which finally makes his music timeless! In this new release, he teams up with Luke Noa, a Berlin-based artist. Their two voices fit perfectly on their complementary musical styles. We can enjoy a track with a melody that feels like home. 2. Brö Noticed thanks to the urban artist incubator program STRI-IT, now renamed Le Collectif, to which she was a winner in 2018, Brö is a French artist with a pop, house and RnB universe. The young artist strives not to fit into boxes in terms of music to offer tracks always more singular: we find throughout her releases soul-funk influences, Brazilian music, electro tinged with groove ... All built with punchy writing and full of poetry. 3. Fils Cara A former cinema student, Fils Cara is an artist who mixes urban music with French variety, with a poetic writing that sounds like Rimbaud, Gainsbourg or Kurt Cobain!  His Mediterranean origins are reflected in his music, especially with  his sunny and radiant tracks.  4. Raissa Raissa is a pop singer who relies on a universe straight out of anime, as evidenced by her videos on YouTube. Her tracks mix electro-pop with a kawai aesthetic, accompanied by her angelic voice.  Through her music, Raissa seeks to share positive waves and give energy.  5. Johnny Jane Johnny Jane is a French artist whose writing tells emotions. Among the sadness, the melancholy, or breakups, his songs oscillate between urban and French variety. Without wanting to limit himself to a single genre, we feel in his music his rock, 80's or even classical inspirations. The most important thing for him is to be authentic in what he proposes.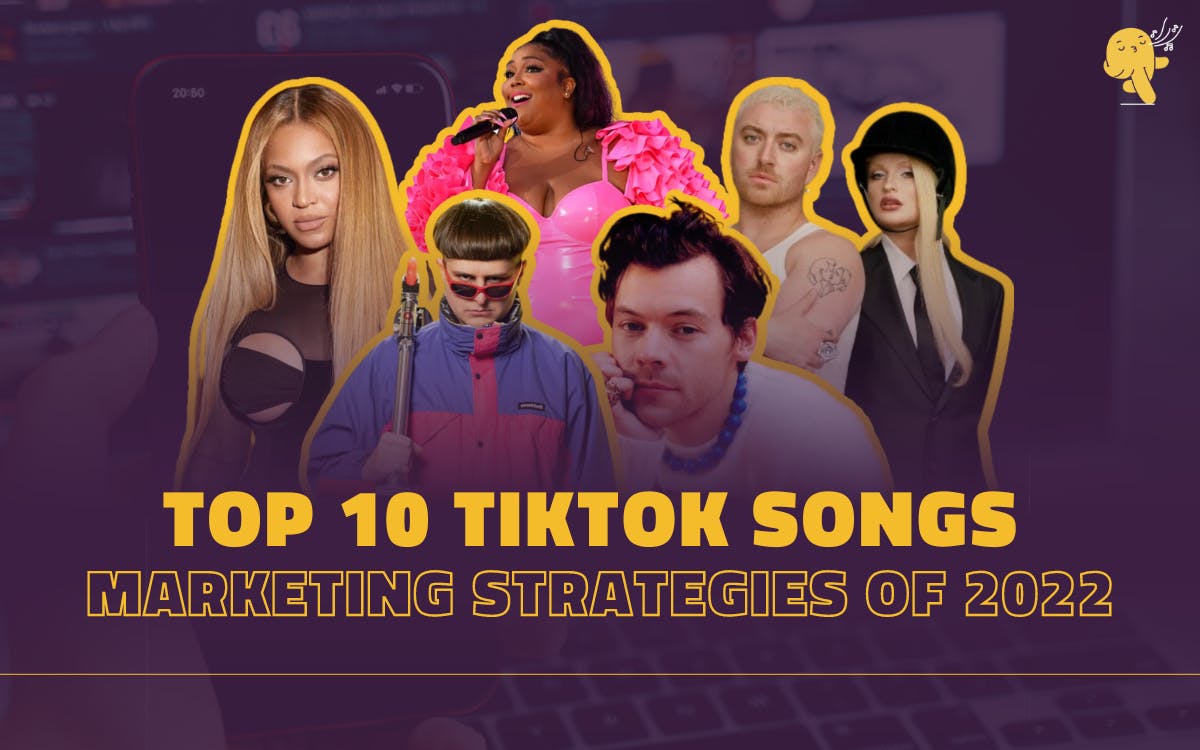 Marketing
Throwback on the top 10 TikTok songs marketing strategies of 2022
TikTok can be a real boost for artists thanks to its algorithm that can make their latest release go viral in a few videos! Check out our selection of the 10 TikTok songs activations you should remember from this year! 🔝👌 About Damn Time - Lizzo A TikTok trend is launched: Lizzo's song finds itself propelled into the charts, first being used for a dance challenge, then shared millions of times. The movements of the choreography match the mood of the song - sassy and full of attitude. As It Was - Harry Styles Spreading all over the place thanks to a lot of TikTok trends, As It Was is the most streamed song on Spotify of the year 2022!  Unholy - Sam Smith & Kim Petras This track was able to take off even before its release, thanks to a video preview on TikTok by Sam Smith and Kim Petras. The song was then used millions of times, highlighted by several trends.  Cuff It - Beyoncé Starting with a TikTok dance challenge, the viral trend earned the song over 2.3 millions uses! Miss You - Robin Schulz & Oliver Tree This remix of Robin Schulz is a speed-up version with the voice of the track Jerk by Oliver Tree. Its virality on TikTok has resulted in long weeks of presence in the Top Viral world of Spotify! Running Up That Hill - Kate Bush This Kate Bush's song released in 1985 came back from the past thanks to Stranger Things 4. Many videos have appeared on TikTok using the song in a humorous way to represent scenes from the series. The number of streams of the song has increased by 8700% worldwide, in just 4 days! Doja - Central Cee The opening line was enough to send the track on its way to virality before its official release. Many videos have been created with this song and modifying it to create meme videos, for example.  Bloody Mary - Lady Gaga This song released in 2011 has been revived thanks to the series Wednesday on Netflix. The trend on TikTok is simple: recreate the choreography of the series with a speed-up version of this song by Lady Gaga! Made You Look - Meghan Trainor This track released in October inspired a viral dance challenge on TikTok! Apart from this trend, the song has also been used thousands of times for all kinds of videos. Sunroof - Nicky Youre & Dazy After going viral on TikTok earlier this year, this song has surpassed 400 million streams on Spotify, and has almost reached 9 million uses on TikTok! It's impossible to have heard it somewhere...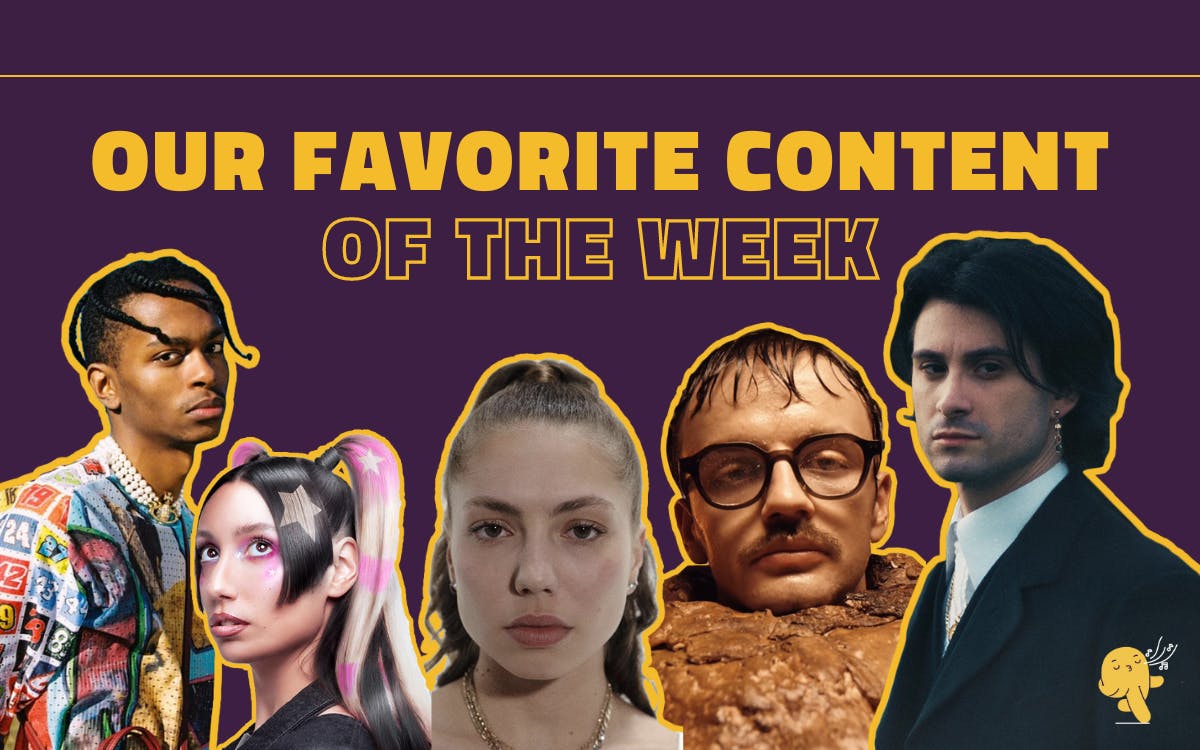 Content
Favorite content of the week #1
1. Shaka Shams Shaka Shams is a 22-year-old rapper from Belgium, being one of the most promising voices on the European Rap and Hip Hop scene nowadays. Being inspired by different music genres like reggae and house music, his tracks mix a spark of nostalgia and modernity, accompanied by his remarkable and distinct deep tone of voice.  2. Kalika Kalika is a 23-yo French pop singer with nothing but talent and creativity. Ex-candidate in the TV show "Nouvelle Star" (new star in French), her music is explosive, catchy and raw. With a hyper modern aesthetic and hip hop references, her music travels between French pop, hip-hop rave and electro pop.  3. Jean Castel Starting at his young age, Jean Castel is a French pop singer, songwriter and producer based in Paris, France. With an intense and remarkable voice, he received a vocal scholarship at the Berklee College of Music, in Boston, where he grew his musical arsenal. He has collaborated as a writer and producer with artists such as Lewis Capaldi, Mr. Hudson, Charlotte Lawrence, Grand Corps Malade, Mosimann, etc. 4. Olympe Chabert Mixing rap and singing, Olympe Chabert is a young artist from Clichy, France. Studying musical comedy in a conservatory, she started building her community with her covers from famous rap songs on YouTube. With a melancholic flow and sensitive lyrics, she soon started composing her original songs, releasing her first effervescent pop music EP last autumn.   5. Claude With a surprising mingle of Pop music and Acid beats, Claude is a new talented 24-year-old musician based in France. Former Geisler (disco and electronic tracks), he now innovates with not only his poetry and electronic sonorities, but also with his particular aesthetics. In his first video clip "Bientôt la Nuit", Claude incorporates a kebab skewer, burning into the song's deep lyrics.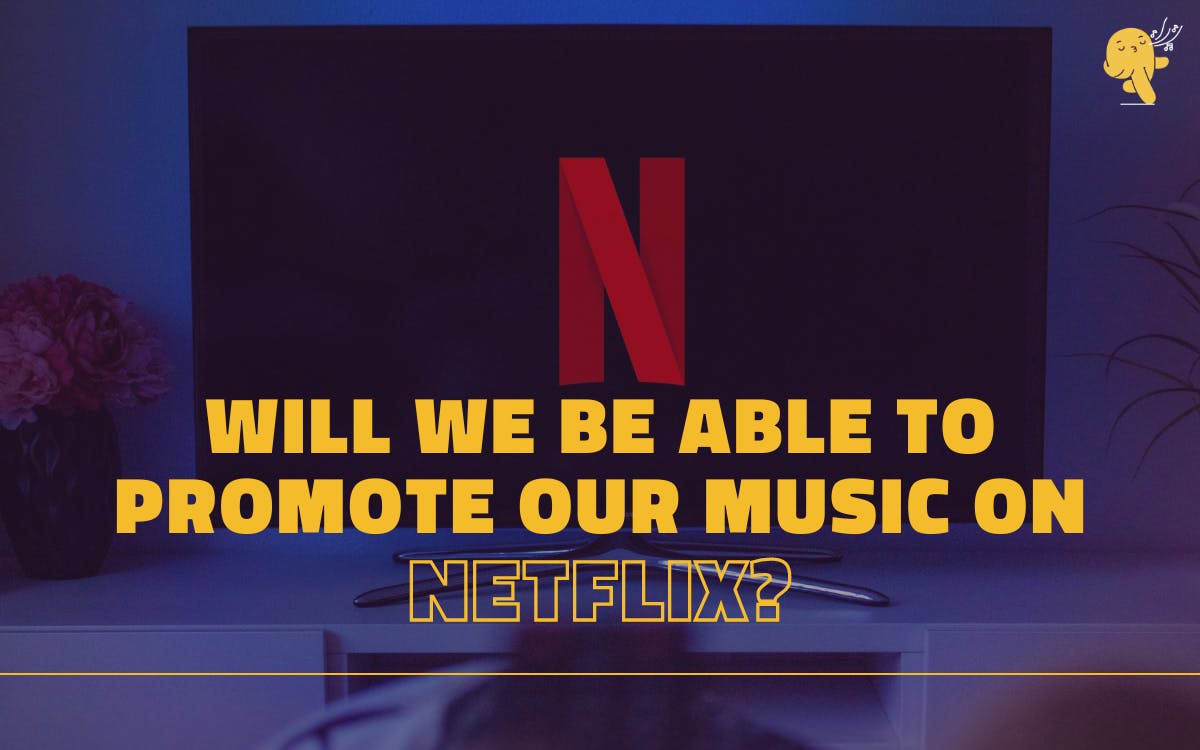 Marketing
Will we be able to promote our music on Netflix?
Nowadays, there is no need to wonder why it is important to have a digital strategy as part of the promotion plan of your music. Visibility, notoriety, engagement of your community... Digital marketing in music allows you to be heard, in an efficient way. In addition to traditional social media, video streaming platforms are also launching advertisements during the broadcast of their programs. Let's focus on one of the biggest actors in video streaming and its impact on the music industry. Netflix and the music industry: what is at stake? No introduction needed: the most famous on-demand video streaming platform is Netflix, which has today more than 222 million users. A pioneer in its sector, the platform generated a turnover of 7.93 billion dollars in 2022, so there is no doubt about its place in the market.  The power of streaming programs on Netflix? A real influence on the music industry: series and movies set trends and allow songs to reach the top of the charts, regardless of their release date. This year, for example, the song Running Up That Hill by Kate Bush, brought back to the forefront thanks to the fourth season of Stranger Things: the listening on streaming platforms of this song released in 1985 has increased by 8700% worldwide, in only 4 days! To resume, Netflix is having a real impact on its users' music consumption. But what if this impact could be used more cleverly...? A new way of watching shows: the launch of Netflix with ads It is now available: since November 3, 2022, Netflix has launched in 12 countries (United States, France, Germany, Australia, Canada, Brazil, Japan, United Kingdom...) a subscription plan subsidized by advertising, called "Netflix Basic with Ads". This subscription plan is offered to users for $6.99/month in the US. Users of this plan are exposed to an average of 4 minutes of advertising per hour, with 15 to 30 second sequences broadcasted in pre-roll (before the videos) or mid-roll (during programs), just like YouTube ads. However, they cannot skip the ads.  As a result, Netflix now takes part of the platforms to consider as an advertiser. Netflix also offers ad personalization based on the demographics of Basic with Ads users.  In terms of pricing for brands, the video streaming platform's CPM (cost per 1,000 impressions) would be in the range of $60 to $65 in the U.S., placing Netflix as one of the most expensive platforms for advertisers! Ads for brands, yes, but soon ads for artists too? For the moment, ads on Netflix are reserved for big advertisers: we could notice ads for L'Oréal on the show Emily in Paris, for example. Netflix is still very careful about the types of ads, but this could probably change. We hope for a development of the ads feature for advertisers on the same model as YouTube, where artists could also highlight their latest release, for example. Stay tuned... In the meantime, you can still promote your music with Your Music Marketing: we are not yet on Netflix, but we are all over social media! You can launch your ads on Facebook, Instagram, YouTube, and even TikTok! Get started: https://app.y2m.io/ ✌️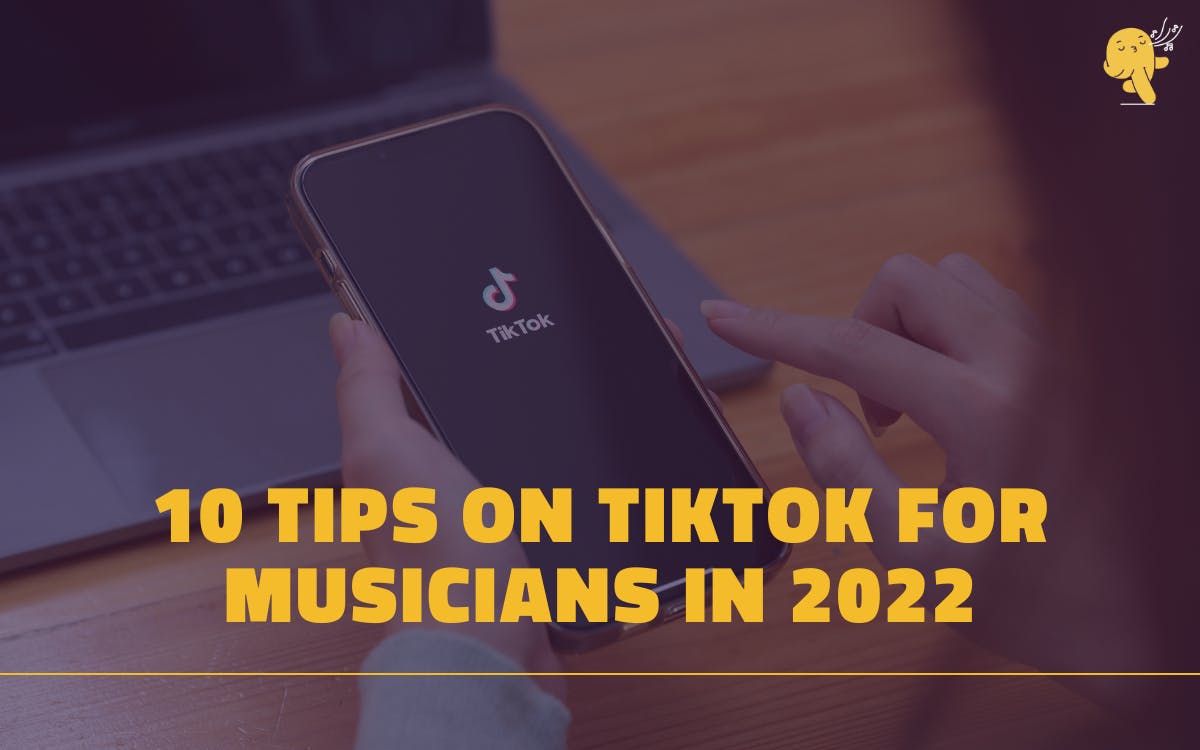 Social Media
10 Tips on TikTok for musicians in 2022
From now on, you can promote your music on 4 social media platforms from the Y2M app: YouTube, Instagram, Facebook… and TikTok! TikTok has become a really important social media in the music industry: challenges, trends, virality... So why not launch your advertising campaign now? Try it out on the Y2M app. ✌️ Here are 10 special tips you can use to complete your organic content on TikTok : 1. Investigate Before to start with your TikTok account, take time to look around what other artists are posting. It can be silly to say that but you will be widespread in musicians TikTok codes, and see how they enhance their music and universe. What kind of content they publish, does it work, which formats generate more views... Such questions you will need to ask yourself by observing other big artists, or the ones looking like you. The idea is then to define your TikTok account objectives : fame, highlighting your live or studio sessions? You need to find out what story to tell, and how you want to tell it. And especially keep in mind to distinguish your TikTok content from other social platforms content (Instagram, Facebook...) to create exclusiveness, and convince to follow you on this social in addition to the others. 2. Take care of your profile As other socials, it's important to get a clear and well informed profile, linked to your other socials (here Instagram and Youtube). It will permit to identify you better. If you can, keep the same exact name that you chose on your other socials. Profile description : keep it short, and make understand easy which kind of music you do, and if you perform live for example. What can work in your favor : choose well your miniatures, which will be your TikTok's window shop. You then provide yourself a graphic identity which fits you, at first sights when we get on your TikTok profile. 3. Publish short videos Are short videos the best? Not necessarily! They indeed improve views number. But there is not only one rule, we certainly know that 15 sec. (or less) videos will naturally generate 3 to 4 times more views than 1 min (or more) videos, as an example. According to the content you want to highlight, keep in mind the shorter the better : a track extract, a mini live, lifestyle or comic videos... This will favor likes, shares, video records, then diffusion to new audiences, and so on and so forth... Until a million views maybe? Last tip here: don't share another social network video on TikTok, cause the platform automatically lower external videos' reach ;). If you already posted it elsewhere, take the original video and post it from TikTok. 4. Publish regularly (and don't forget stories!) We know that 90% of TikTok users (800 millions of them worldwide) connect everyday on the app. You have the chance everyday to show your videos to new audiences, plus your actual ones. No need to publish everyday, find your cadence and keep it all along the road on TikTok, which will favor your algorithm for next publications. Try to keep a minimum of a video per week ;). And to fill the "holes", you can, like on Instagram, publish stories regularly (everyday?) according your news. This is important because stories permits to improve algorithm too. You can also take original videos from your Instagram stories and repost it on TikTok. 5. Find best time(s) to post As other socials, some time-windows can give you larger audiences when you post: Working days between 8 and 10 AM, and around 6 PM Saturday just after midday (1 to 2 PM) Sunday in the evening (5 to 6 PM) Here again, this is not an exact science, but after posting at different times you will be able to analyse when your audience is the most connected, and adjust your posting time to get more reach once your videos are online. 6. Use TikTok assets for your videos TikTok is know for offering a large number of filters and video effects. The idea is to use them on your own videos (as long as it fits you), which will encourage your content exposure and reach. 7. Keep an eye on trends Trends enable to use a music or a challenge notoriety to increase your visibility. Musical artists do it less, but you can surf on a trend if you estimate it fits you and you will laugh about it first, without pushing yourself to publish it just because it is a trend. Keep in mind that one of your songs, synchronized on a good looking video (danse or other catchy visual element) can become itself a trend and propel your visibility on lands you never explored ;). Which bring us to the next tip... 8. Share your (old and new) songs You have two ways to put your music on a TikTok video : By integrating the sound directly on the video before to post it (original sound) By adding a sound to the video on TikTok from DSPs library (Spotify, Apple Music, Deezer...) By using the second method, your get higher chances other creators will use your music to make their own videos, throwback to what we were telling on tip number 7 ;). 9. Make lives What better way to show your talents if it is not a video ? TikTok lives allow to reunite much users on a short time, and favor interactions with your videos and your account globally. It is another way to post on the social that can help your algorithm on long term. Schedule recurrent lives to create a "rendez-vous" TikTok. 10. Importance of interactions Last but not least, bring life to your account with other creators, by following accounts you like or which inspire you. Watch their content, interact, send DMs... And make the same exercice in the opposite way with followers interacting with your videos. Answer to DMs and comments, because followers love feeling considered, like on all other socials. And the algorithm likes it too !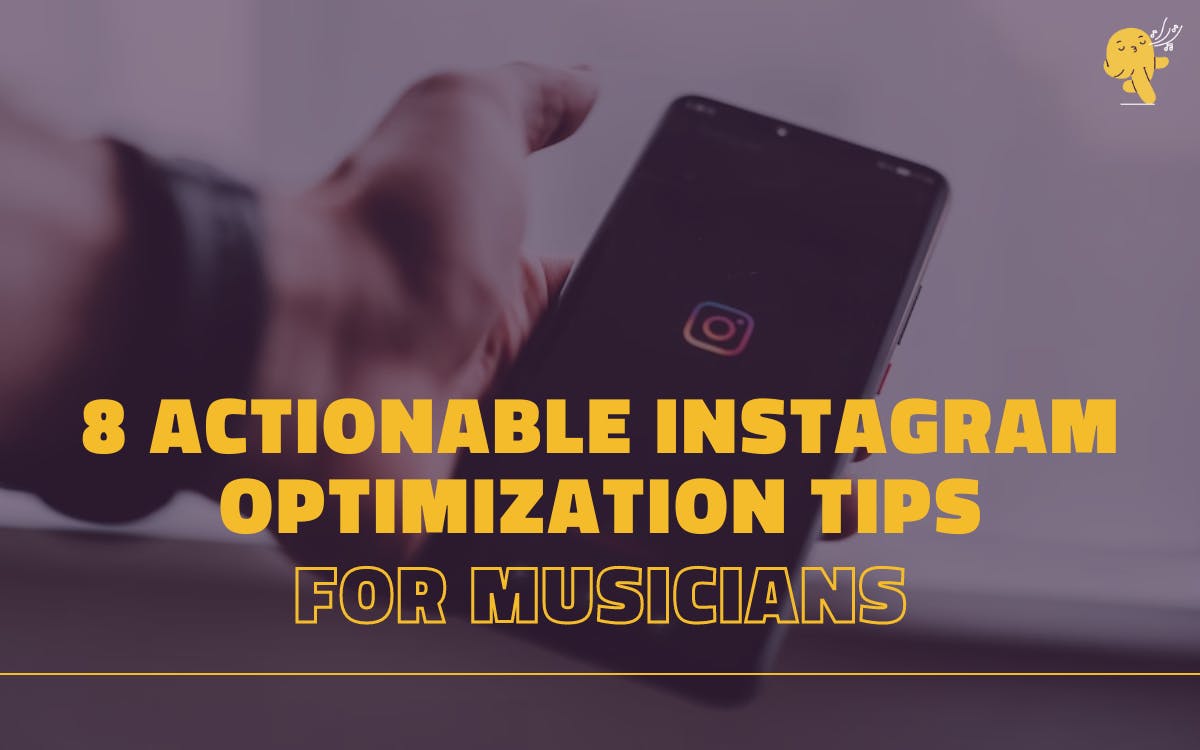 Social Media
8 actionable Instagram optimization tips for musicians
Instagram is a powerful social media platform for musicians. You can share your music, connect with fans and artists alike, and interact with other people. For these reasons, you have to make sure you get the most out of the platform. In this article, we'll go through useful tips on how to set up so that you can grow an audience on Instagram! 1. Turn your account into a Business Profile The next step is to turn your account from a personal one into a business profile. If you don't know how, this video will show you exactly how to do it: https://help.instagram.com/502981923235522 Once you're done, you'll get new features that help brands promote themselves and connect with fans. For example: Access to analytics about the people interacting with your content. It is mandatory to understand which posts resonate with them and optimize them. This data is helpful when deciding what kind of content should be prioritized, and what content needs improvement before posting again. You'll also be able to create ads that will help promote your music on people's timelines. Not everyone want to wait for organic growth. If that's your case, Instagram Ads are the way to go, given your brand is strong enough. As an added bonus, business accounts come with an option to add a contact button at the top of their profile page. 2. Optimize your Instagram username The first thing you'll want to do is optimize your username. The easiest way to do this is by choosing a name that's easy to remember, easy to spell, and easy for other people to search for. If you're thinking about changing your username, consider these aspects before doing so: Is it memorable? Is it unique? Is it relevant? If not, then it's time for a change! Is your username already taken ? Try appending something relevant, like JIL. JIL is an electronic soul band from New York. Being from New York is part of their brand, so they added .nyc to their username : http://instagram.com/jil.nyc. There are many options for your username. You only have to find what fits your brand. 3. Use your portrait as your profile picture Your profile picture is one of the first things people will see when they visit your Instagram page. It's essential that you choose an image that reflects who you are and where you're at in your music career. You want a clear image of yourself that conveys the kind of artist you are. Are your a performer ? A song writer ? A producer? Have a look at the last show or recording session that had an impact on you. Use those photos as inspiration for a strong profile picture. Make sure it's high quality! If possible, upload a professional headshot rather than some poor-quality photo. If you don't have a professional photo for whatever reason, go ahead and post one anyway. Don't forget to use a clean and uncluttered background so your face is visible. Use natural light if shooting with your smartphone. Oscar Anton releases music from a different country every month. It makes sense for him to picture himself with a disposable camera, with a street in the background and a very summer-like filter. Why ? Because this is the kind of image your can expect from someone travelling. This is part of his brand, and it works. 4. Optimize your bio Use a clear and concise bio. Your Instagram bio is valuable real estate. You can use up to 150 characters in it, but it's best to keep your description short, sweet, and informative. Make sure you're using emojis ! Emojis are an excellent way for musicians to add personality to their bio — but only if they're used right. For example, you can use them at the start of each line break. With too many emojis sitting in one line, they won't be as effective at conveying information. After reading your bio, you'll want people to take action. To allow this, don't forget to include a call-to-action in the very last line of text. This will help convert visitors into followers or fans. For example, if you have a new song or EP available, then it might be wise to include a link to where they can listen to it! The best way to do this is to use a smartlink tool. It is like a small website where you can add a bunch of links and other useful feature. You can try our very own smartlink made for musicians like you. Sounds interesting ? Try it for free 5. Get familiar with Instagram Insights Know your audience Getting familiar with Insights is a great way to get a big picture of your account performance. You'll be able to see who your audience is, what they like and what they don't like. You'll also have the ability to understand when their are most active. It makes it easier to post when your fans are online. Optimize your next posts You can even see which of your posts have performed better, track how much engagement you got over time. You should base your new posts on what has worked in the past. 6. Set up your Instagram Highlights Highlights are a great way to help people learn more about you, your band and your music. You can create highlights that highlight the most popular posts on your account. This will give people an easy way to see what they've missed if they don't follow you yet. You can also create highlights that feature content from a specific location or period of time, like a tour or festival performance. This can be helpful for fans who may have missed out on seeing you perform live but would like to catch up before the next show! Take Eugénie for example : she uses her higlights to promote her latest releases. In these highlights, you'll find promotional content, behind the scenes and other authentic types of content. New visitors will be able to catch with her latest music, in an engaging and meaningful way ! 7. Grow an audience outside Instagram The Internet isn't all about Instagram. You may already be active in other places such as other social media platforms, forums or groups. Use your website to link back to your Instagram account. People visiting your website will see that you have an active presence on the platform and will be more likely to follow you there. Promote your Instagram account on other social media channels. Share highlights of your most recent posts on Facebook and Twitter, as well as in promotional emails and newsletters. Send out email newsletters with links back to new posts or highlights from previous ones that have been popular with fans. 8. Instagram is a powerful tool for musicians – make use of it! It's time for musicians to recognize the number of benefits that come with Instagram. The more popular your music is, the better chance you have to impress both your existing fan base and others out there who have yet to hear it. And by setting up an optimized Instagram page, new music lovers can come across your work in a matter of seconds. Make sure your presence online is helping to spread the word about your songs—not holding them back.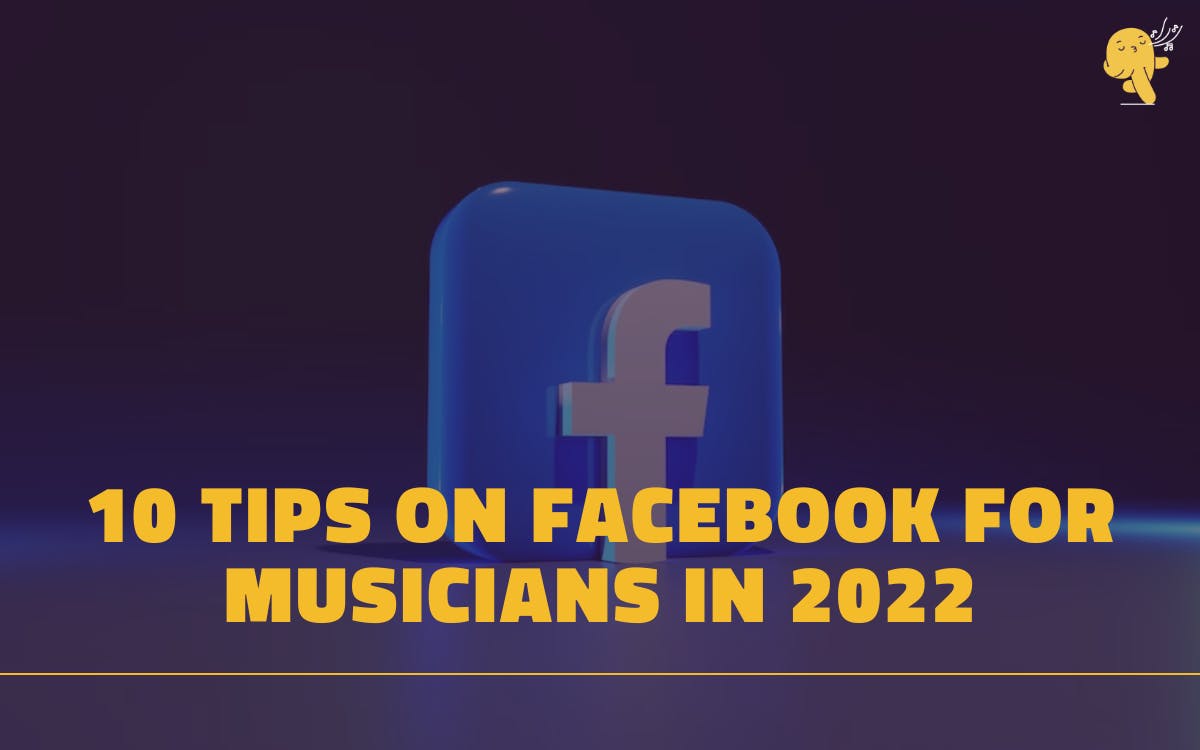 Social Media
10 Tips on Facebook for musicians in 2022
1. Create, secure and link your page Once you've decided on an artist name, you should always try and secure as many relevant social media handles as possible. Beware of multiple @name try to have only one @ for all of your social medias. In 2022 most of people are able to be redirected out of Facebook so consider it as a link to your other social platforms. How to get the best page set up: Sign up for an account or log in to your Facebook account Click Menu, then Create and then click Page Fill out the details of your page, including; your official stage name, category (musician or band), and a short description (you could describe your genre, where you're from, etc.) Click Create Page Add a clear profile photo and other contact information you need to share. Remember to add a link to your website so fans can visit for more information. In addition, share links to other social media platforms like Instagram, TikTok, and twitter. Customise your page's URL – Having a customised Facebook page URL will not only give you a more professional and credible image, but also make it easier for fans to find you. 2. Consider your content mix Many high profile Facebook pages will post content that is specifically related to them but mix in some generally entertaining content that may be more tenuously linked but likely to garner a response from the audience. The only way to create interactions and grow your fanbase is by posting on Facebook. Luckily, Facebook allows six types of posts like : Photos. You can put up photos of you that depict your musical journey. It is also okay once in a while to post some photos not related to your music so your fans can also relate with your lifestyle. Videos. You can post a behind-the-scenes video of your studio recording or music video.  Links. You can post a link guiding your fans to your Youtube channel or official website. In addition, you can also post a link about any magazine or TV features you get as well as collaborations with other professionals in the industry. Events. You can use this feature to post your upcoming gigs so fans can book early. Questions. When you put up a question post, ask for your fan's thoughts, advice and more. Asking for their feedback will make them feel a part of your musical journey, not to mention the wealth of knowledge you can also get from them. Simple text You can also connect with fans through text where you can post thoughts, fun quotes, opinions,, or anything that you know will benefit your musical journey. 3. Post Status Updates The facebook Status feature allows you to share spur-of-the-moment moments with your fans.. You can update your fun moments, new songs, videos, or upcoming live shows that will help keep your page active. Always keep in mind to add options proposed by facebook to your posts, like feelings activities or add a place. 4. Make live and stories Like all the Meta platforms, facebook push a lot videos instant reactions and live through the social media. To push a lot more your content you'll need to make greater apparitions, you can now connect a lot more with your audience by using lives and stories. Try live streaming parts of gigs, rehearsals or big announcements. Just don't use it too often! 5. Keep it updated regulary Far too many bands seem to abandon their pages after their first few posts or let it go months at a time before posting. One of the best ways to ensure you keep your audience engaged is by regularly posting content. To help you with that and on all the other platforms you should build a real post "calendar". 6. Become a real insights analyst Facebook expects to see lots of engagement on a post within the first fifteen minutes of being published so you need to find out when most of your fans are online and post at that time. To do this log into Facebook on a laptop/desktop computer, click Insights – Posts and you'll see a graph of the times your fans are on Facebook. Post just before the graph 'peaks'. 7. Share from others Share posts from other people and pages – This is a great way to fill in the gaps when you're running low on content ideas. It can also help you to get onto the radars of influencers and their audiences. 8. Use Creator Studio Creator Studio is a one-stop social media content management tool within Facebook that helps creators and publishers manage their content, track performance, and connect meaningfully with their audiences on Facebook and Instagram. There you'll be able to schedule all the posts you're planning to post in one place for both Instagram & Facebook. Its also there that you can see the analytics of your posts / video for the new page versions. 9. Become a Messenger / comment king The whole point of being on Facebook in the first place is conversation and friendship, not just a one way stage for your ideas. If you can catch your fans the minute they post on your page you have the chance to build a back and forth conversation that all their friends will see, and which will give your page a big boost. This is the underground tactic that successful Facebookers use to build a loyal following to their fan page. 10. Add call to action in you posts On facebook, people are more likely to go outside the platform, if you want to redirect a maximum of your reach on medias or links always keep in mind to add call to actions within your wording. Social media promotion is not different than website or landing page promotion. A clear, concise and simple call to action is more likely to generate results.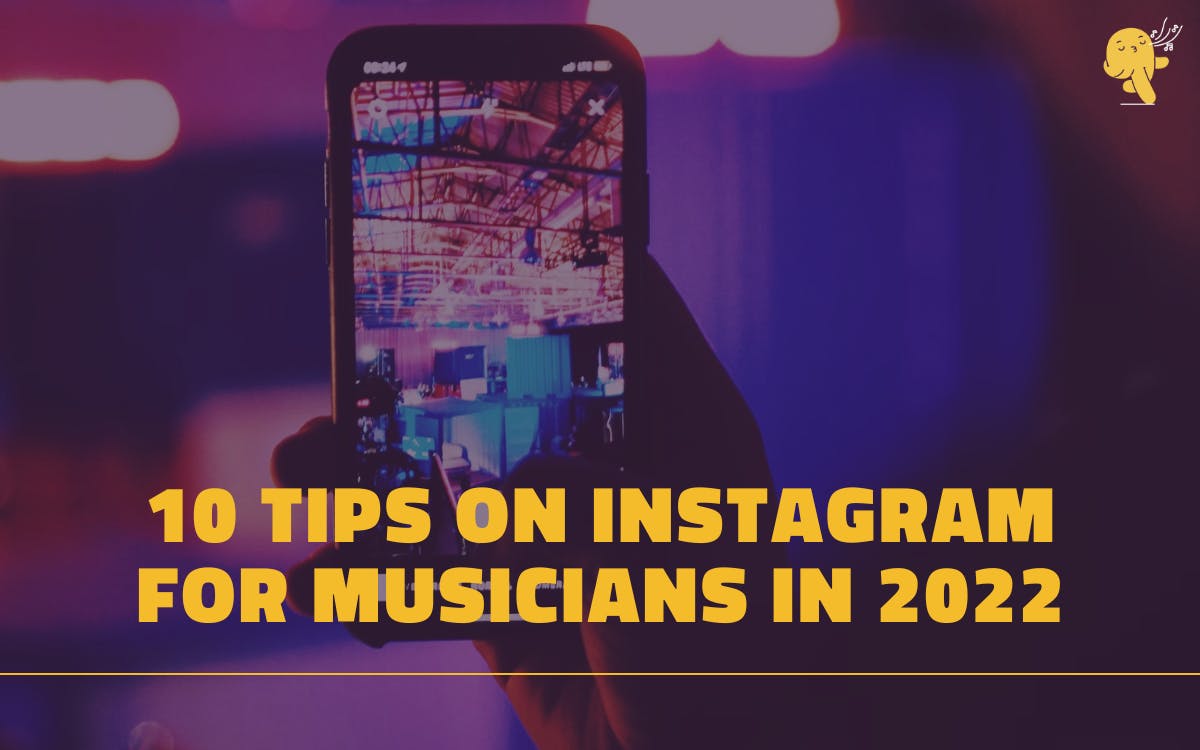 Social Media
10 Tips on Instagram for musicians in 2022
1. Do more Stories & carrousels While the Instagram algorithm doesn't explicitly prioritize stories & carousels, posts that earn more engagement are rewarded with more reach. Carousel posts make up 17% of feed posts, and according to research they pull 3x the engagement. 2. Ignore the conspiracy theories myths Shadowbanning accounts or "suppressing" posts is not a real thing, according to Instagram, but if you violate Instagram's community guidelines or Terms of Use, yes. Creator profiles, business accounts, and verified accounts don't get a boost from the algorithm, though they do have their own benefits. 3. Don't try to game the system Trust us, Instagram pods, buying Instagram followers, and Instagram automation do not work. The algorithm can tell when your account is being shady. So focus on what you can control: authenticity, relationships, and telling great stories. 4.  Post consistently This is key whether you're looking for help with reach, engagement or follower growth. Pro tip: Consistency requires planning. 5.  Post reels The algorithm is currently "boosting" Reels in the feed so that more people see and use this new feature. While Instagram hasn't officially confirmed this, it makes sense that Instagram wants Reels to copycat TikTok success, like Stories copied Snapchat and IGTV copied YouTube. Posting a really good Reel is likely to expose your account to new eyes, and grant you better engagement.  6. Focus on Reels Official tips for posting Instagram Reels include: Do not recycle watermarked TikToks Shoot in vertical Use filters, camera effects, music, etc 7.  Better use of hashtags Precise, accurate, thoughtful hashtags signal to users and to the algorithm what's in your post, and who might be interested in seeing it. To use hashtags correctly, dig around in your niche, use hashtags that actually describe what your post is about. 8. Post when your audience is online Finding out the best time to post to Instagram means looking at your own audience behavior, looking around at industry benchmarks, and keeping in mind when people are generally on Instagram. Pro tip: The best time to post is based on your account's data and goals (Use Instagram Analytics), the best time to post is not always the most convenient, we recommend a scheduler (Creator Studio) 9. Bond with your audience We saved this one for last as conquering hearts is the best way to win the algorithm. Success only comes when you're connected to your audience's hearts and minds. A "good" engagement on Instagram is somewhere between 1-5%. 10. Geolocate your photos to get 50% more engagement In the Instagram search engine, many users search for content by location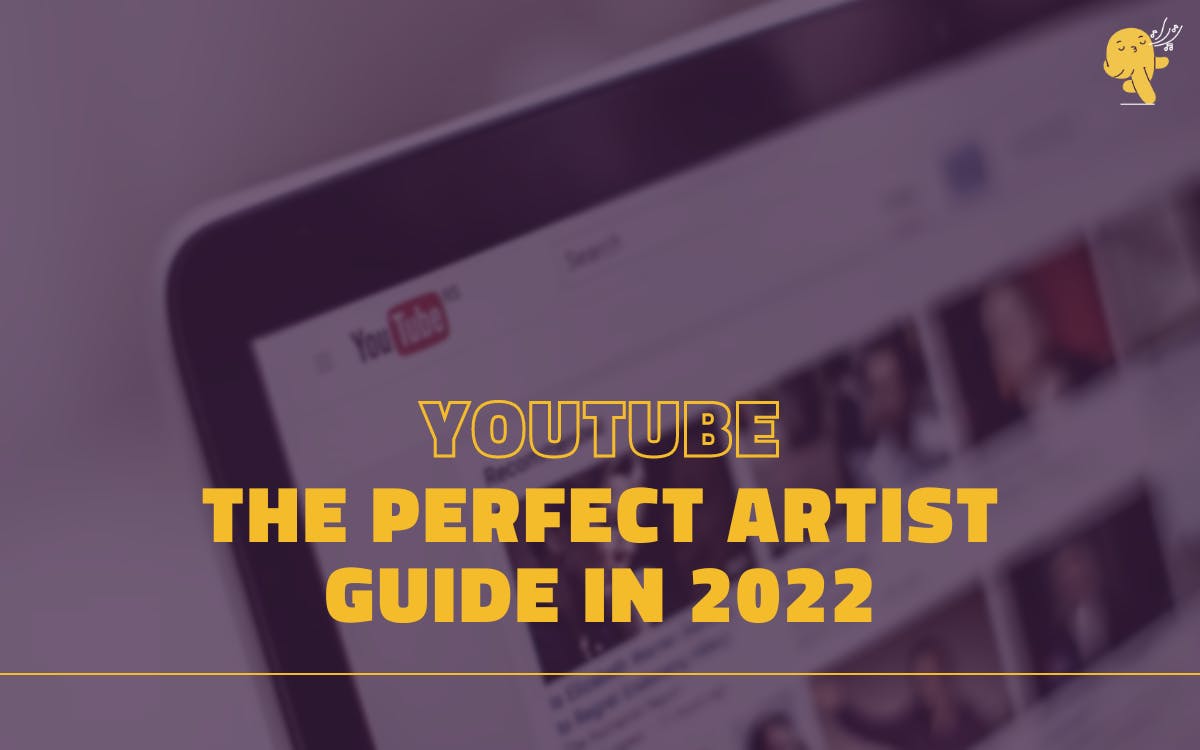 Social Media
YouTube : The perfect artist guide in 2022
With two billion registered monthly users, YouTube is beyond a video platform – It's a space for community, a place to discover (second largest search engine right after Google), and one of the greatest marketing tools. Ensuring your YouTube channel is optimised in every aspect is critical to its overall growth. To make sure you have all the tools necessary, The Orchard has this year's YouTube Best Practices so you're equipped for success! 1. Channel branding For some peeps your channel will be the first thing they will see from you. It's all about the visuals. Create customised, visually compelling, and relevant channel art to establish your brand. The banner is YouTube's billboard for information. It should reflect recent release(s), upcoming tours.. make the audience feel like they're connecting with a personality, not just a brand. The banner should be updated often and be compatible on both desktop and mobile. (here is a psd of sizes.) The profile picture should also be aligned with the banner and be clear. Links in addition to the visuals, it's imperative to include up to five links on the channel. These links can point to an official website, social media profiles, spotify etc... Any other links should be added to the channel description. Recommended formats : *PSD LINK* Icon: JPG, GIF, BMP, or PNG file (no animated GIFs); 800 x 800 px image (recommended); Banner: 2560 x 1440 px image is recommended. File size should be 6MB or smaller. 2. Channel layout Just like the branding, the overall organisation and layout aids in solidifying the channel. A channel trailer is an elevator pitch to potential subscribers. It's featured first on the channel and auto-plays, so it needs to hook the viewer. Subscribed view is for returning and already subscribed users. A new release or playlist, or a top playlist is recommended. Unsubscribed view is for new users. An intro to the channel or the most popular video is recommended. Playlists are a great way to keep the audience within the channel. On top of organising the content, playlists increase watch-time and creates another opportunity to appear in search results and Suggested Videos. 3. Channel description SEO runs the world. As you're navigating channel optimisation, keep in mind the power of YouTube's search. Channel descriptions should be added in two places: the "About" tab and "Artist Center" in the creator studio. YouTube uses the "About" tab to populate SEO; adding a detailed bio and description with key terms assists. Include the artist's most popular songs, album names, genres, labels, locations... The Artist Center tab in Creator Studio, add pictures and a biography to the About tab as well as the YouTube Music app. It's important to keep the branding across platforms. Channel tags help surface the channel in YouTube search and in other algorithms, such as Google. For example, add the year, common misspellings of popular song titles or albums or names, genres, song titles, albums, geography. Featured channels in the "Channels" tab to promote other content and drive traffic between two channels or artists in a label for example. Custom URL allows fans to easily find and remember your channel. It should be something clear and memorable such as ArtistName, ArtistOfficial... We recommend using the same handle as other social platforms such as Instagram, Facebook, Twitter... 4. Video optimization Each video has its own SEO opportunity outside of the actual channel. Through proper video titles, descriptions, and tags, you can ensure that the right audience is being targeted. Video titles give viewers a sense of what to expect from a video whether it be an Official Audio, Music Video, Lyric Video, Behind The Scenes, Live Interview, etc. For artists, be sure to include the name of the artist and the title of the track. If there are multiple or featured artists, you can also mention them with "@" symbol. Video descriptions are another way YouTube is able to utilise SEO. In short, the descriptions really help viewers find your videos. Make sure all of the important information is showcased in the first two sentences of the description. Description, include links to subscribe, point to all social platforms, link to other videos or playlists, any purchase links (merch/song/album) and lyrics. This comes into play when users can't remember the title of the song so they search by lyric. Ending hashtags without spaces : At the end of the video the first three hashtags appear below the video and above the video title. Use hashtags that are a part of a larger searches, such as "#NewMusic, #Artist, #Album, #Genre, #Event" Video tags help in targeting the right audience. In this case, the more the merrier. Add more tags to videos as long as they remain relevant to the video (500 character limit). You can include a mix of general and specific tags to accurately describe each video. This can be : Artist name or different variations of it, title of the song, easily misspelled words that people may be searching for, lyrics of the song, the year, albums, genre, geography, new music tags, the type of video, and more. 5. Video features Beyond the SEO optimisations, there are also features within the video that generate more engagement within the channel. The additional features available are cards, end screens, watermarks, subtitles, and merch shelf. Cards allow you to link up to five different card types – this can include other videos, merch, streaming, donation sites, tour tickets, playlists, and more. The card button appears as the "i" in the top right hand corner throughout the video. Adding end-screens to videos helps curate and lengthen a viewer's watch session. Here you can add a subscribe link or link to other videos and playlists. Make sure to keep these updated to push to relevant and/or priority content. Branding watermarks button sits on the lower right hand corner of each video and when scrolled over, allows the user to subscribe to the channel without leaving the video. Enabling subtitles/(CC) translations opens the content to a larger audience – including those who don't speak the language or would prefer to have the lyrics on the screen. Translations contribute to the overall metadata of the video. The merch shelf. Now eligible channels can promote their merch right below the description of videos and on the "Store" tab of the main channel. Thumbnails, you want to make the BEST first impression the moment they see your video, so make them count! Thumbnails should be bright and easy to see (not dark or blurry), with a clear picture of the artist or a striking image that's on-brand to grab the attention of potential fans. Always optimise for mobile — more than 70% of views come from mobile. 6. Video engagement Beyond its abilities to host content, YouTube has become a space for community and engaging with the audience. Like other social platforms, artists and labels alike can communicate directly with the fans in chats, the community tab, and more.. Community is YouTube's social feed. With the ability to post photos, GIFs, polls and text updates, it's a great way to directly engage with fans by giving them unique content and general updates. To foster a more connected fanbase, we recommend liking/replying to comments. Posting keeps the channel active in YouTube's algorithm, especially when the artist goes a length of time without posting, or before uploading new content. YouTube Premiere gives fans the opportunity to virtually gather together for a watch party at the time of launch. You can schedule a video upload and create a shareable watch page; stirring up buzz around the release with a countdown. You can also add some teaser before the launch, get creative. YouTube Live gives you a way to connect with new and old fans, creating a real time experience to engage with viewers directly (+ you can monetise your stream.) YouTube Stories, give fans a day-to-day updates, same as other stories the segment can be 15 seconds but expires after 7 days. YouTube Short, The 2021 new features, becoming the leading video format on the internet. Create short vertical videos from 30 seconds to 1 minute and be creative, share your improvisations, life moments, best recipes or the latest choreography of your music.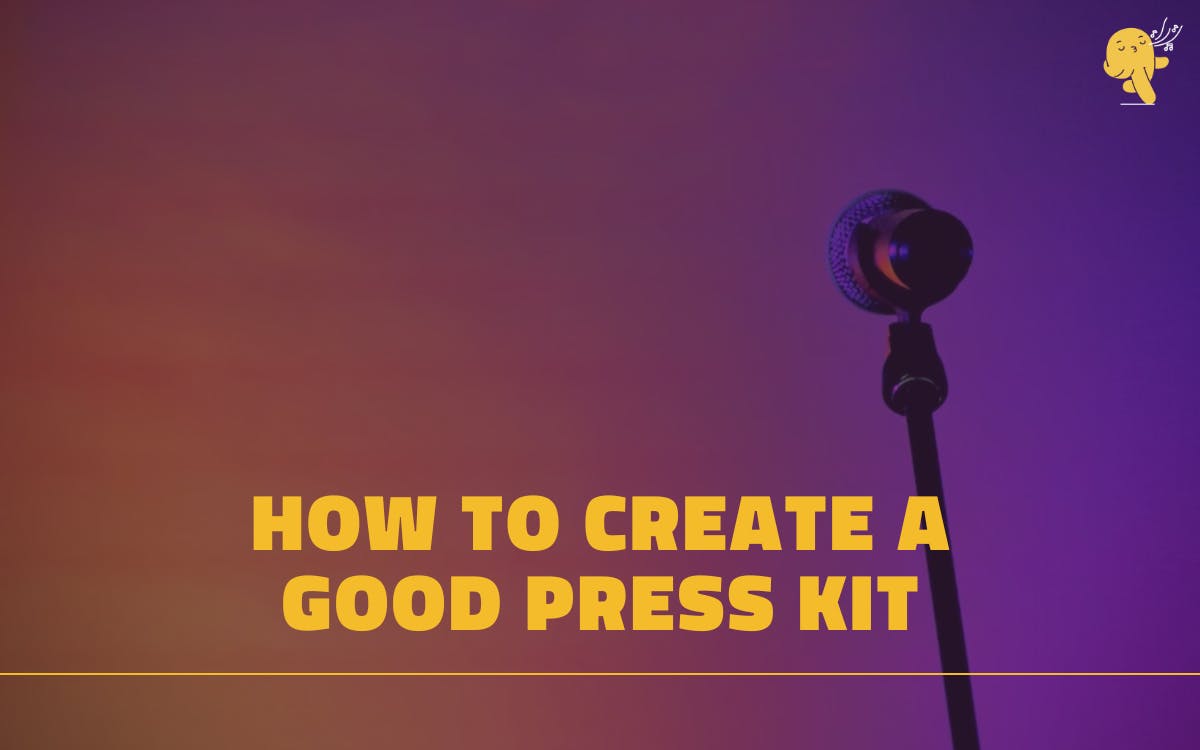 Content
How to create a press kit
What is an Electronic Press Kit and what it is all about As you begin to get organised and prepare to promote yourself, it's important to consider everything you'll need to put together and where it will all live online. Your electronic press kit provides a central location with all of your assets like images, music files, bio and more for members of the media (editors, bloggers, radio program directors, venue talent buyers, etc.) to quickly access. It should include the following: Redact and publish your Bio & Pitch No one needs a big paragraph, but there are some crucial elements to write a smart and effective Bio . If you're releasing a new track you'll probably need to redact a pitch to present the music it's intentions and the little story behind learn more here Include some previous Press Quotes If you've been featured somewhere online or in print, include any positive quotes. If not, no worries – that's why creating a Press Kit ;) Upload a Press Pics deck Professional-looking photography doesn't have to be unaffordable, and it goes a long way. Provide a link to hi-res photos for writers and editors to use. To do so think Google Drive, Dropbox, or even Disco. If you Worked with a photographer remember to include photo credit info. Upload a Social Assets Deck Nowadays promotion take place a lot on social medias, to maximise the possibilities of sharing dont forget to include a folder with some story or feed extract (video still the best) that micro influencers or new social press medias can share the release easily. You can learn more about How to create good social assets here. Create an external-link and data sheet Everyone has different prefered streaming platform or social media. To avoid any problems regarding the links to listen to your music the best il to create a sheet with all of your links Also Include your Y2M link to get more Intercations. Learn how to create one here Now that we're in 2022 Datas are more than a big topic in the music business so make sure you're including them into the sheet. Use bitly to keep an eye on your click and redirections Here Is an easy copy past template to create your Link sheet (Just replace the links) ___ PRESSKIT LINKS EPK: http://bit.ly/EPK-ArtistName Press pictures: http://bit.ly/PICS-ArtistName Wording/Bio: http://bit.ly/BIO-ArtistName YouTube Video: YouTube or Vimeo Unlisted link Audio (demo): Soundcloud or Disco Private link ___ SOCIAL LINKS & DATA Last release : Y2M link YouTube : https://www.youtube.com/channel/ArtistName Facebook : https://www.facebook.com/ArtistName Instagram : https://instagram.com/ArtistName Twitter : https://twitter.com/ArtistName ___ LAST 28 DAYS PROGRESSION ● Facebook:   353.4k (+ 0.2%) ● Instagram: 135.8k (+2.1%) ● Spotify: 198.4k (+2.4%) ● YouTube: 276.4k (+1.7%) ● Deezer: 255.9k (+1.9%) ● Twitter: 223.3k (+0.1%) Organisation is the key Last but not least: Once you have everything in hand, all you need to do is create a nice, organised press kit on Google drive or Dropbox. Keep in mind that redactors and medias receive hundreds of mails a day. If you want to stand out, make sure your folder is perfectly readable and follows a clear structure: 📂 ARTIST NAME - TRACK NAME - EPK ↳ 📝 Links & Data Sheet ↳ 📂 Bio & Pitch  ↳ Bio ↳ Pitch + Press Quote ↳ 📂 Press Pics ↳ ARTISTNAME-by ©PhotographName 01 ↳ ARTISTNAME-by ©PhotographName 02 ↳ ARTISTNAME-by ©PhotographName 03 ↳ ARTISTNAME-by ©PhotographName 04 ↳ 📂 Social Assets ↳ ARTISTNAME&TRACK-STORY01 ↳ ARTISTNAME&TRACK-STORY02 ↳ ARTISTNAME&TRACK-FEED01 ↳ ARTISTNAME&TRACK-FEED02