YouTube : The perfect artist guide in 2022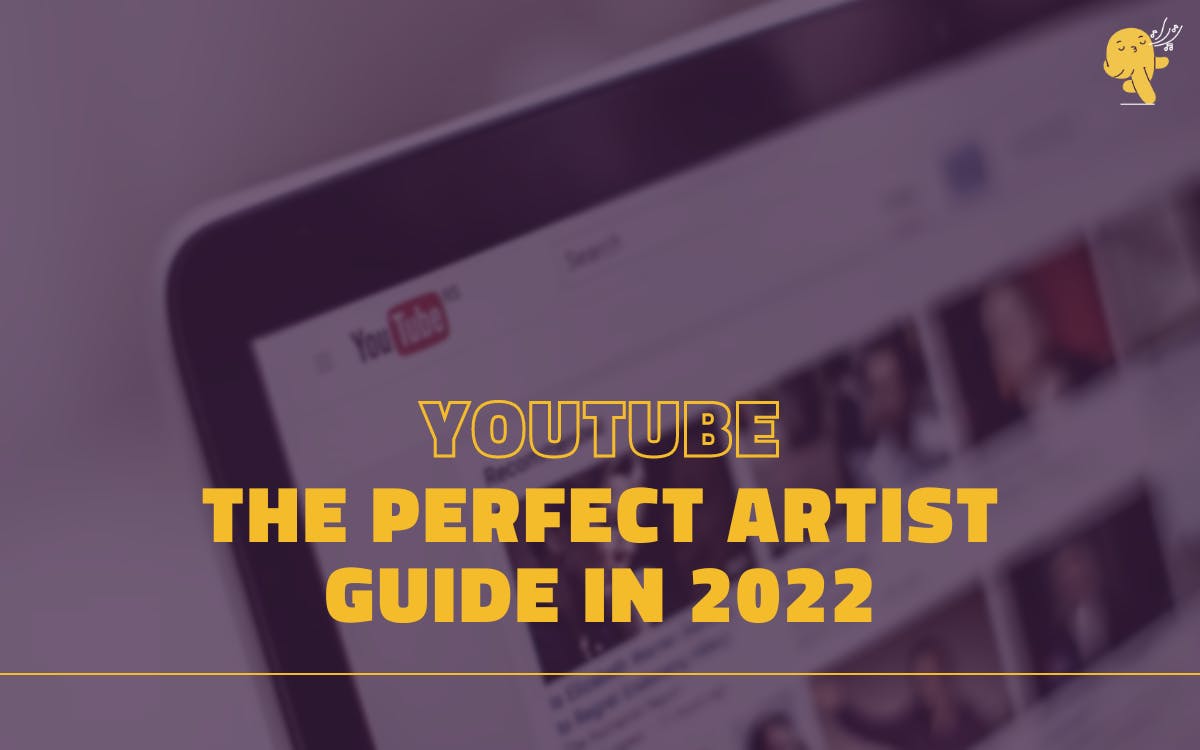 With two billion registered monthly users, YouTube is beyond a video platform – It's a space for community, a place to discover (second largest search engine right after Google), and one of the greatest marketing tools. Ensuring your YouTube channel is optimised in every aspect is critical to its overall growth. To make sure you have all the tools necessary, The Orchard has this year's YouTube Best Practices so you're equipped for success!
1. Channel branding
For some peeps your channel will be the first thing they will see from you. It's all about the visuals. Create customised, visually compelling, and relevant channel art to establish your brand.
The banner is YouTube's billboard for information. It should reflect recent release(s), upcoming tours.. make the audience feel like they're connecting with a personality, not just a brand. The banner should be updated often and be compatible on both desktop and mobile. (here is a psd of sizes.)
The profile picture should also be aligned with the banner and be clear.
Links in addition to the visuals, it's imperative to include up to five links on the channel. These links can point to an official website, social media profiles, spotify etc... Any other links should be added to the channel description.
Recommended formats : *PSD LINK*
Icon: JPG, GIF, BMP, or PNG file (no animated GIFs); 800 x 800 px image (recommended);
Banner: 2560 x 1440 px image is recommended. File size should be 6MB or smaller.
2. Channel layout
Just like the branding, the overall organisation and layout aids in solidifying the channel.
A channel trailer is an elevator pitch to potential subscribers. It's featured first on the channel and auto-plays, so it needs to hook the viewer.
Subscribed view is for returning and already subscribed users. A new release or playlist, or a top playlist is recommended.
Unsubscribed view is for new users. An intro to the channel or the most popular video is recommended.
Playlists are a great way to keep the audience within the channel. On top of organising the content, playlists increase watch-time and creates another opportunity to appear in search results and Suggested Videos.
3. Channel description
SEO runs the world. As you're navigating channel optimisation, keep in mind the power of YouTube's search.
Channel descriptions should be added in two places: the "About" tab and "Artist Center" in the creator studio. YouTube uses the "About" tab to populate SEO; adding a detailed bio and description with key terms assists. Include the artist's most popular songs, album names, genres, labels, locations...
The Artist Center tab in Creator Studio, add pictures and a biography to the About tab as well as the YouTube Music app. It's important to keep the branding across platforms.
Channel tags help surface the channel in YouTube search and in other algorithms, such as Google. For example, add the year, common misspellings of popular song titles or albums or names, genres, song titles, albums, geography.
Featured channels in the "Channels" tab to promote other content and drive traffic between two channels or artists in a label for example.
Custom URL allows fans to easily find and remember your channel. It should be something clear and memorable such as ArtistName, ArtistOfficial... We recommend using the same handle as other social platforms such as Instagram, Facebook, Twitter...
4. Video optimization
Each video has its own SEO opportunity outside of the actual channel. Through proper video titles, descriptions, and tags, you can ensure that the right audience is being targeted.
Video titles give viewers a sense of what to expect from a video whether it be an Official Audio, Music Video, Lyric Video, Behind The Scenes, Live Interview, etc. For artists, be sure to include the name of the artist and the title of the track. If there are multiple or featured artists, you can also mention them with "@" symbol.
Video descriptions are another way YouTube is able to utilise SEO. In short, the descriptions really help viewers find your videos. Make sure all of the important information is showcased in the first two sentences of the description.
Description, include links to subscribe, point to all social platforms, link to other videos or playlists, any purchase links (merch/song/album) and lyrics. This comes into play when users can't remember the title of the song so they search by lyric.
Ending hashtags without spaces : At the end of the video the first three hashtags appear below the video and above the video title. Use hashtags that are a part of a larger searches, such as "#NewMusic, #Artist, #Album, #Genre, #Event"
Video tags help in targeting the right audience. In this case, the more the merrier. Add more tags to videos as long as they remain relevant to the video (500 character limit). You can include a mix of general and specific tags to accurately describe each video. This can be : Artist name or different variations of it, title of the song, easily misspelled words that people may be searching for, lyrics of the song, the year, albums, genre, geography, new music tags, the type of video, and more.
5. Video features
Beyond the SEO optimisations, there are also features within the video that generate more engagement within the channel. The additional features available are cards, end screens, watermarks, subtitles, and merch shelf.
Cards allow you to link up to five different card types – this can include other videos, merch, streaming, donation sites, tour tickets, playlists, and more. The card button appears as the "i" in the top right hand corner throughout the video.
Adding end-screens to videos helps curate and lengthen a viewer's watch session. Here you can add a subscribe link or link to other videos and playlists. Make sure to keep these updated to push to relevant and/or priority content.
Branding watermarks button sits on the lower right hand corner of each video and when scrolled over, allows the user to subscribe to the channel without leaving the video.
Enabling subtitles/(CC) translations opens the content to a larger audience – including those who don't speak the language or would prefer to have the lyrics on the screen. Translations contribute to the overall metadata of the video.
The merch shelf. Now eligible channels can promote their merch right below the description of videos and on the "Store" tab of the main channel.
Thumbnails, you want to make the BEST first impression the moment they see your video, so make them count! Thumbnails should be bright and easy to see (not dark or blurry), with a clear picture of the artist or a striking image that's on-brand to grab the attention of potential fans. Always optimise for mobile — more than 70% of views come from mobile.
6. Video engagement
Beyond its abilities to host content, YouTube has become a space for community and engaging with the audience. Like other social platforms, artists and labels alike can communicate directly with the fans in chats, the community tab, and more..
Community is YouTube's social feed. With the ability to post photos, GIFs, polls and text updates, it's a great way to directly engage with fans by giving them unique content and general updates. To foster a more connected fanbase, we recommend liking/replying to comments. Posting keeps the channel active in YouTube's algorithm, especially when the artist goes a length of time without posting, or before uploading new content.
YouTube Premiere gives fans the opportunity to virtually gather together for a watch party at the time of launch. You can schedule a video upload and create a shareable watch page; stirring up buzz around the release with a countdown. You can also add some teaser before the launch, get creative.
YouTube Live gives you a way to connect with new and old fans, creating a real time experience to engage with viewers directly (+ you can monetise your stream.)
YouTube Stories, give fans a day-to-day updates, same as other stories the segment can be 15 seconds but expires after 7 days.
YouTube Short, The 2021 new features, becoming the leading video format on the internet. Create short vertical videos from 30 seconds to 1 minute and be creative, share your improvisations, life moments, best recipes or the latest choreography of your music.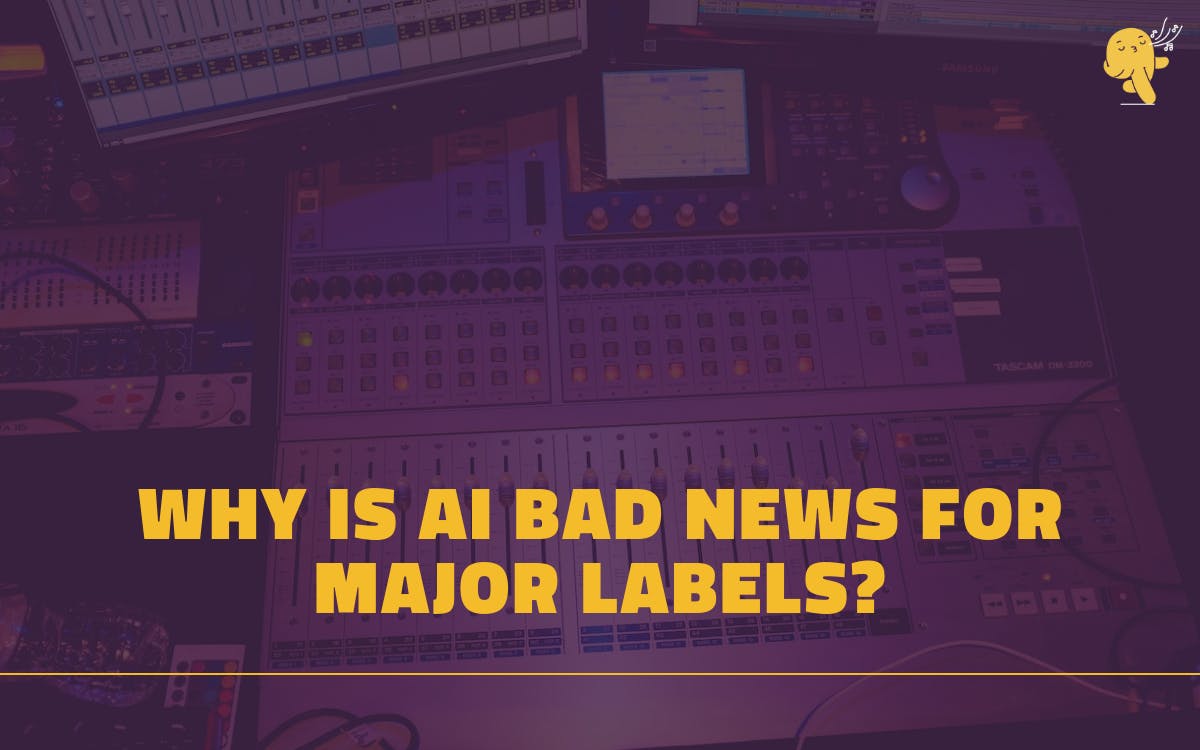 Social Media
Why is AI bad news for major labels?
They are everywhere on social media: lately, we have noticed the emergence of many covers of famous songs by world famous artists. Their particularity? None of these artists have really covered these songs: they are all the result of an artificial intelligence able to recreate the artists' voices and transpose them to create these famous covers. Between creativity, progress, but also questions of intellectual property, would AI be the future of music or a real problem for artists? AI generated music: how does it work? Today, several platforms such as AIVA, Soundful or Boomy allow the generation of music thanks to artificial intelligence. These applications give the possibility to create brand new music, and to put them online on different streaming platforms, like Spotify. All these AI music generators use algorithms to generate music. These algorithms are based on existing music, which can then recreate a new track similar to it. Users can create music, remix or rework a track, for example. When generating music, users can then make their own adjustments until they get what they want. The tracks thus created can then be used to feed the database of the platforms' algorithm. The limit of creation is however in the very principle of the functioning of these platforms: they rely on already existing music. In order to create a cover version of a song as mentioned above, the song should be famous enough, but also the artist whose voice you want to use should be famous too, in order to get a result close to reality. And this, many have understood it: the number of covers generated by AI and published on social media in recent weeks has exploded! "Die for You" (The Weeknd) covered with Michael Jackson's voice, "Video Games" (Lana Del Rey) sung by Lady Gaga's voice, or "Just The Two Of Us" (Grover Washington, Jr.) interpreted by Kanye West's voice... The possibilities and combinations of genres, artists, and eras are infinite but still sound so realistic when you listen to them. Great news for artists If there is anything that these AI music generators can support, it is creativity. This is a real boon for artists, as they can now use artificial intelligence to create unique tracks and bring original projects to life effortlessly.  One example is the French-American duo AllttA and their track featuring Jay-Z... but in an artificial way. The duo produced the track "Savages", generated with the voice of the famous American rapper thanks to an AI. Result of a unique experimentation, but extremely realistic to say the least. A real communication blow for the duo with its 200 000 views in 6 days, the track is available on YouTube but is not officially released on their album, for obvious reasons of intellectual property. The use of artificial intelligence in music could thus be very interesting for the future of the music industry and is already transforming the way artists create and produce their music.  "Artificial intelligence may allow for a new business model in music, but without a legal framework this is not possible" explains 20syl, producer of the duo AllttA. So what about the possible drifts of these creations and the potential use of another artist's voice without his consent? Intellectual property and copyrights issues Major labels are however finding real problems with these solutions using the voices of their most famous artists.  To protect the rights of their artists, Universal has come forward to remove from the platforms an original track called "Heart On My Sleeve" produced with artificial intelligence and featuring the voices of Drake and The Weeknd. Prior to its takedown, the track had notably reached nearly 15 million views on TikTok, over 600,000 streams on Spotify, and over 250,000 views on YouTube.  The issue here is the ability for anyone to upload an AI-generated track on the platforms, and with any artist's voice without their consent. "Heart On My Sleeve" is obviously not the only track that artificially reproduces the voices of well-known artists and that is available on the platforms: many others exist, and major labels must be vigilant about their presence.  "These cases demonstrate why platforms have a fundamental legal and ethical responsibility to prevent the use of their services in ways that harm artists. We are encouraged by our partners' engagement on these issues, as they recognize that they must be part of the solution" says Universal's spokesperson.  A parallel can be drawn with the Deep Face technology, developed by Facebook a few years ago. This system, powered by artificial intelligence, offers facial recognition on images posted on the Internet. The software had raised real concerns in terms of privacy on social media, and Facebook had to delete the face scan data of more than one billion users.  Therefore, artificial intelligence is full of potential for the future but its use is not without risks. In any case, it is certain that its introduction in the music industry will radically change the codes, and its evolution is yet to be followed.  So, what do we think?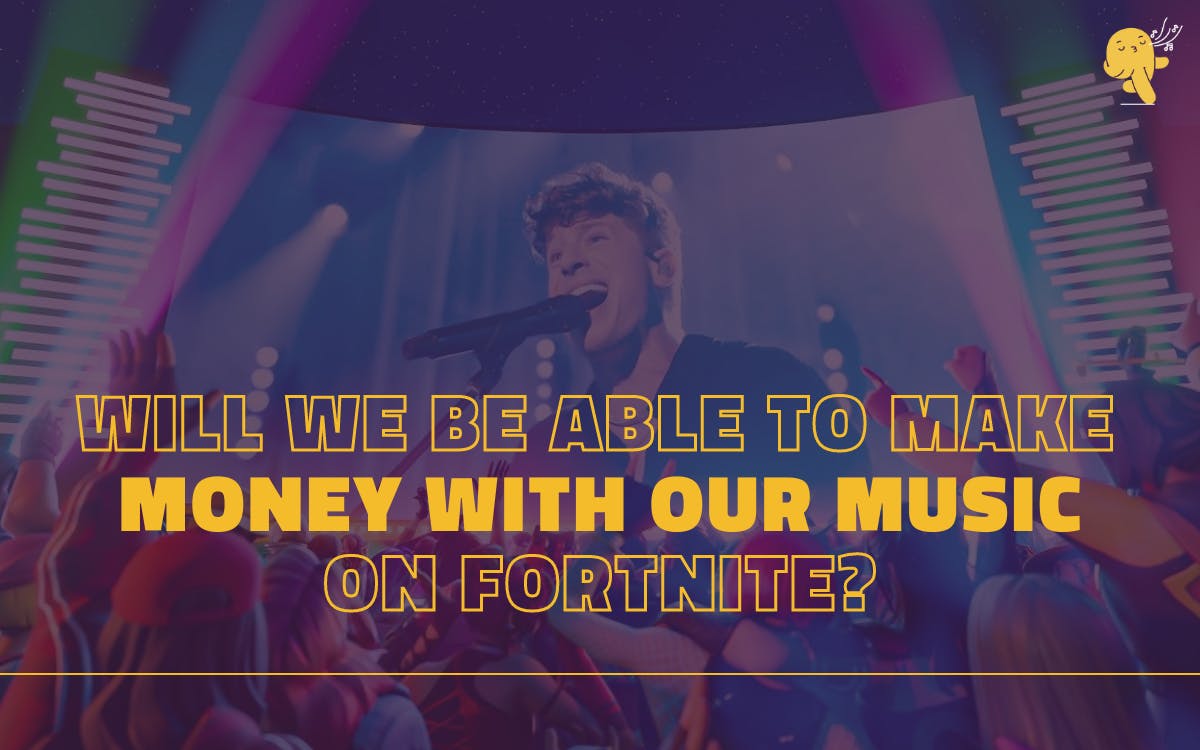 Marketing
Will we be able to make money with our music on Fortnite?
Nowadays, the digital and the virtual are more and more an integral part of our lives. Experiences in the metaverse are gradually diversifying, and we have seen in the last few years music being integrated into it. Last March, Epic Games, the American giant of the development and distribution of video games, including the famous Fortnite, announced that creators of Fortnite islands would be paid according to the engagement on their content created on the game. What if it was possible for artists to take advantage of it from now on? Will video games become a new source of income for artists? The introduction of remuneration for Fortnite island creators On Fortnite, players can create maps accessible to others, called "islands". There are thousands of island creators on the game, including classic players, influencers, or even brands. Until now, the creation of these maps was not paid and was simply done by passionates. Today, this passion will finally be rewarded: Epic Games has announced its willingness to pay creators 40% of Fortnite revenue generated by engagement on their map, including purchases made on the Fortnite Item Store. To be eligible for this payout, players simply need to be 18 years or older, and have a Fortnite account for more than 90 days. The rise of virtual music experiences But Fortnite is not the only platform to offer its players this possibility: we could see for example on its competitor Roblox immersive virtual experiences created by artists for their fans. Roblox allows its players to create their own mini-games, not an island like Fortnite, but mini-games integrated into the video game. For a long time, there have been many player-creators on the platform. And for the past few years, just like on Fortnite, players from the music industry have been taking advantage of these features. We could thus find on Roblox several artists having set up immersive virtual experiences for their fans. Here are some examples of experiences offered by players in the music industry on these platforms. Travis Scott: In April 2020, during the lockdown, Travis Scott performed on Fortnite a historic concert marking the alliance between music and video games. Gathering no less than 12 million players for the occasion, the rapper offered his fans eight minutes of interpretation of his songs and unreleased ones. It was the first concert given in the metaverse. Zara Larsson: In May 2021, Zara Larsson held a virtual concert on Roblox to promote her album Poster Girl. In addition to the show, the players attending had the opportunity to buy items related to the artist on the game and to participate in several activities such as interactive quizzes. O2 Globe, Universal Music UK, Island Records UK:  In June 2021, Epic Games partnered with O2 Globe, Universal Music UK and Island Records UK to recreate on Fortnite the famous London stadium: the O2 Arena. The objective was to offer an interactive virtual experience with a show by the alt pop group Easy Life. Six different spaces could be visited by the players and were inspired by some songs of the band. Twenty One Pilots:  In September 2021, the band performed the Twenty One Pilots Concert Experience, an immersive virtual concert on Roblox, during which fans participating in the experience could purchase exclusive merch. David Guetta:  In partnership with Warner Music Group Wonder Works Studio, David Guetta was able to perform a 45-minute DJ set on Roblox in February 2022, which included DJ battles, dance battles, and a Q&A session with his fans, all in an intergalactic universe filled with neon lights and holograms. iHeartMedia:  In September 2022, iHeartMedia created its iHeartLand island on Fortnite to offer a virtual concert of the artist Charlie Puth. This first concert in the metaverse for the media was also followed by an interactive game between the artist and his fans to test their knowledge on his music. The Kid LAROI:  Last January, The Kid LAROI created his Wild Dreams island on Fortnite, on which players could live an immersive musical experience retracing his journey. Visitors of the island could discover new songs. Merchandise outfits were also available in the game's item store. Finally, a virtual performance of the artist was given, with both his most famous songs and his new unreleased songs. Music and video games: a competitive market?  In short, there are plenty of interactive music experiences on video games. And thanks to Epic Games' update, all the owners of Fortnite islands will now be paid, even if this was not their primary goal: good news for everyone. Maybe this concept will make artists think about creating their own immersive virtual experience, inviting their fans to it, and then generating revenues?  In any case, Epic Games and music are extremely linked here, but this is not the first time. In fact, the American giant had bought in 2022 Bandcamp, an online music store highlighting independent artists.  So what will be the brand's next moves into music? Will Epic Games become more than just a video game developer? To be continued...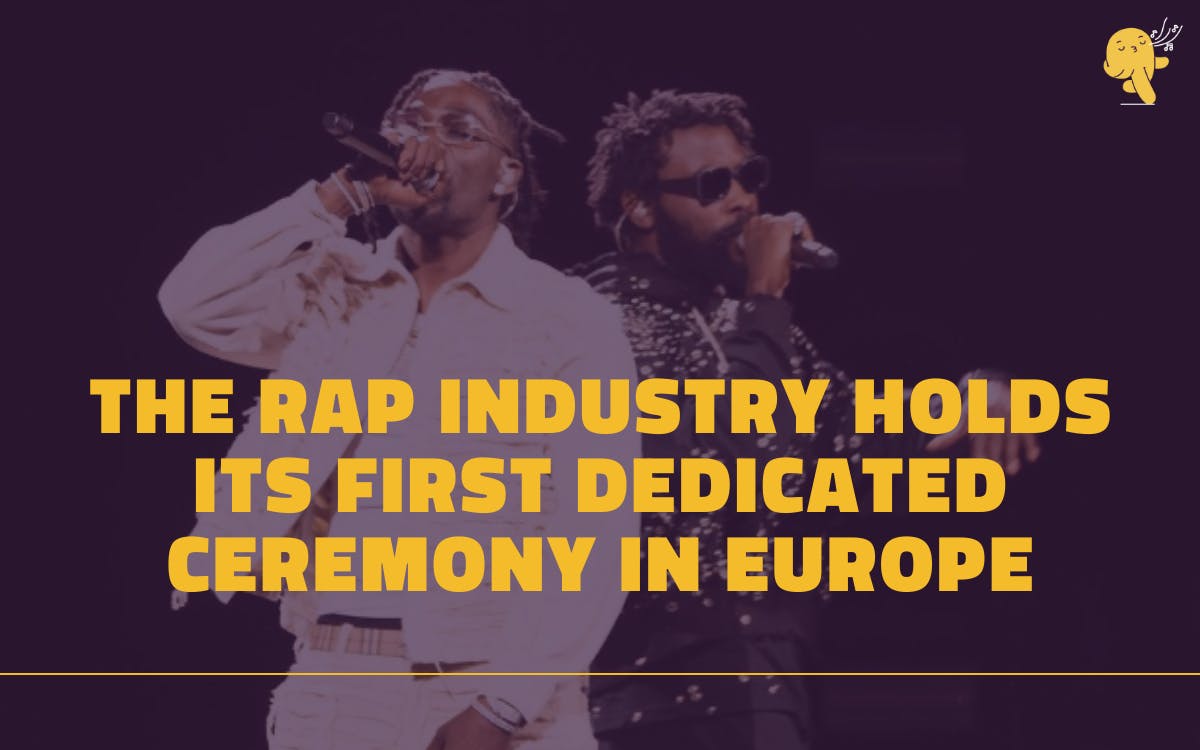 Marketing
The rap industry holds its first dedicated ceremony in Europe
On May 11, the first French award ceremony entirely dedicated to rap and popular culture was held. The event, called Les Flammes, took place in Paris and was organized by two French media: Booska-P and Yard.  Will this first time have an impact on the rap market and its dedicated events? The presence of rap music in award ceremonies As the world's largest music market, the United States offers a wide range of award ceremonies for artists, such as the American Music Awards, the Grammy Awards, and the Billboard Music Awards, to name a few. Also known as the biggest rap and hip-hop market in the world, it is obvious for the country to highlight urban artists through award ceremonies. However, there are very few ceremonies entirely dedicated to rap and urban music. The BET Hip Hop Awards and the Urban Music Awards are among the few, but they are a minority compared to the considerable number of American awards ceremonies, which are mostly generalist.  France has been the second biggest market for rap and hip-hop after the United States for decades, and has made this music genre the most popular in the country. In fact, for the last five years, rap and urban music are on average listened to 70% more than other musical genres. However, rap has always been absent or very poorly represented at the major French award ceremonies (NRJ Music Awards, Les Victoires de la Musique...).  In Europe, the same phenomenon can be noticed. There are many popular ceremonies that highlight general music, but rap and urban music unfortunately do not have specialized ceremonies. The tracks of these music genres are sometimes only highlighted through a single award category, or are left out. However, Europe has big rap markets: we can mention for example the United Kingdom or Germany, but these two countries do not transmit their proportion through events dedicated to rap. The challenges of Les Flammes For the first edition of a niche event, Les Flammes have amply fulfilled their mission to reach both a public of passionates but also professionals of the music industry. The great majority of the French media, traditional and specialized, relayed the event. At the same time, several international media reported on the highlights of the ceremony, thus testifying to its success in terms of press coverage.  The major problem for rap music at general music awards ceremonies was under-representation. This problem was solved with Les Flammes: rap in all its forms was honored, with a large panorama of artists from all the musical sub-genres. Between Caribbean music, R&B, or urban pop, the music of popular culture in its entirety was able to gain representation and inclusiveness. One of the strengths of urban artists today is their fanbase, very often involved and ready to do anything to support their favorite artist. And this, Les Flammes understood it well. For this reason, the votes were composed of 50% by the public choice, and 50% by a jury of professionals in most of the award categories. As a result, artists with a large fanbase were able to win some nominations against other artists with more media coverage!  But Les Flammes did not escape the critics: an event that wanted to represent the popular culture without representing some communities, artists who would have deserved to be in the selections but who were not, an organization that could have been more focused on music and less on lifestyle... These controversies are obviously not specific to the event, since most of the ceremonies of the same type have already raised the debates. Every year, the same problems can be found at the American award ceremonies, like the BET Hip Hop Awards for example, where some artists have expressed their disagreement with the winners of some categories. The interest of the ceremonies dedicated to rap If we look at the different rankings, both global and local (for the big rap markets: USA, France...), we can see that rap artists almost monopolize the trends. For example, in France, the Spotify Top 50 can be composed of up to 80% of rappers depending on the period.  But this domination of the rankings is not only caused by the infatuation of a public of rap-lovers... We could notice these last years the emergence of a particular tendency to want to make the biggest figures from the first weeks of a release. If the marketing budgets of the artists are still unclear, we can nevertheless suspect that the promotional expenses of the latter could be higher in rap than in other music genres, less represented in France in particular. A big promotional budget for Spotify would explain in part the omnipresence of rap and urban music in the rankings. Spotify, a great playground for urban artists, has also supported Les Flammes ceremony, creating an official playlist with the tracks of the nominees. But then, why create an event dedicated to rap? To celebrate one of the most listened genres in the world firstly. To fulfill a commercial interest as well: as an example, Les Flammes significantly boosted the number of streams of the artists present and nominated during the event. +242,5% on the streams of the track "Ce que tu m'as fait" by Monsieur Nov, or +117,73% on the streams of "Laptop" by Kalash and Maureen, these spectacular increases prove the impact that ceremonies of the same model can have. We see here a real opportunity of promotion for the artists. Finally, to have a media impact since, as said before, the media relays were numerous. In conclusion, for this first edition, Les Flammes seems to have succeeded in making a mark, both locally and internationally. This new kind of specialized event for one single music genre could surely give ideas to other big rap markets to create their own version. In the same concept, will there be new award ceremonies dedicated to other music genres that are underrepresented at generalist ceremonies? Have Les Flammes inspired the big generalist music industry events to include a little more rap for their next events? In any case, it's a big step for rap in France and Europe, but also and above all a great victory for the event's organizers: Booska-P and Yard. Les Flammes has enabled them to move up the media ladder thanks to the scope of the event. bringing together rap artists, professionals and listeners. An annual event definitely not to be missed for the next years? To be continued...